Administration Assistant Volunteer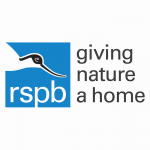 RSPB London Ad expires in 4 weeks Fixed Term Entry Level, Graduate, Mid Level, Senior Part Time
Why we want you:
If you've got bags of enthusiasm, are friendly and approachable with great people skills this could be the role for you!  Join our friendly team at the RSPB London office situated in central London.
You don't need to have previous administrative or office experience but a friendly manner and a willingness to learn new skills are a must! You will be trained in everything else you need to know when you start.
Main tasks would include:
Being responsible for answering the door intercom system, meeting and greeting visitors to the RSPB London office and assisting them in a professional and friendly manner
Being the first point of contact for phone calls to the office; answering and directing incoming calls. This would include providing the public with information on RSPB membership, wildlife enquiries, volunteering and other general enquiries.
NB, we would of course brief you fully in everything you need to know about RSPB membership, how to deal with wildlife enquiries, what volunteering opportunities are available in London etc before starting in role.
Providing organisational support for external meetings in the London office, including coordinating equipment and being a point of contact for staff and visitors enquiring about meeting arrangements by email, phone and face to face.
Providing any other general administrative support tasks as needed such as updating databases and processing invoices.
What's in it for you?
The RSPB London office is only a short 10 minute walk from London Bridge mainline train station so very easy to get to.  You'll get to meet and volunteer with a friendly team of people who work out of this office.  It's also a central hub for people from all over the organisation. This makes it a  fantastic place to learn about different roles within the RSPB and get an insight into how Europe's largest conservation charity operates.
This is a great opportunity to meet new people, staff and fellow volunteers alike, whilst making a real difference for nature! You'll have the chance to learn about different aspects of administration, receive training on wildlife and bespoke RSPB systems.
The skills you need:
Essential:
Friendly and approachable manner (face to face, over the phone and in written correspondence)
Excellent verbal and written communication skills
Good organisational skills with attention to detail
Ability to prioritise work to achieve deadlines and multi-task
Capable of working independently and as part of a team
Willingness to learn how to work with equipment such as digital projector and video conference facilities
Basic IT skills
Desirable (but not essential)
Basic knowledge of wildlife
Existing administrative skills – competent using Microsoft Office, including Outlook.
Full training will be provided for anything you don't feel confident in, as long as you have enthusiasm and a willingness to learn!
Notes:
Of course we wouldn't expect you to go out of pocket so we'd reimburse your travel expenses whenever you're volunteering for us.
To apply for this volunteer role, please send a CV and brief email to say why you think you'd be great for this role to Caroline Kha.
Contact Details:
Luke Briggs london.schoolsoutreach@rspb.org.uk 02079403050
Please mention ConservationJobs.co.uk when applying for this Job!