Aire and Calder Catchment Project Voluntary Trainee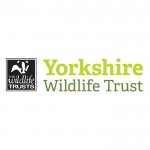 Yorkshire Wildlife Trust Stirley Community Farm, near Doncaster Ad expires in 3 weeks Fixed Term Entry Level, Graduate Part Time
The Aire and Calder Catchment Partnership works to improve water quality and biodiversity across the catchment by engaging local communities to champion their waterways. This 12 month project will support volunteer catchment champions who will be inspiring people to learn more about the catchment and how they can improve and protect their local area.
We are looking for a 9 month Voluntary Trainee to support the delivery of the project. The Voluntary Trainee will be working with the Project Officer to plan and deliver workshops which will enable community groups to write funding bids, learning how to arrange and deliver community consultations. As part of this team, and with support, the Voluntary Trainee will also attend meetings with partners and key stakeholders which will develop the projects aims and outcomes. Social media will be a large part of this role as the project aims to increase engagement through local social media channels to raise awareness of water quality and actions that can be taken by communities.
This role is office based so there are no practical conservation tasks involved but there will be some volunteer management as the project aims to work to develop local community groups and work with established partnership groups throughout the catchment.
This role offers the opportunity to develop skills in community engagement, partnership working and stakeholder relationships as well as building upon social media experience and volunteer management. If you are an organised people person, have excellent IT skills and a passion for rivers and waterways please get in touch!
For more information and application forms please click 'More Information' below.
Contact Details:
Volunteering Development Team volunteering@ywt.org.uk More Information
Please mention ConservationJobs.co.uk when applying for this Job!