Animal Care- Aviculture & Animal Husbandry Assistant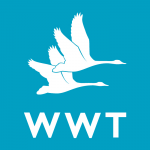 The Wildfowl & Wetlands Trust Washington Wetlands Centre Ad expires in 1 month Fixed Term Graduate, Mid Level, Senior Part Time
At WWT we shape unforgettable experiences. We believe the best way for people to understand and connect to wetlands is to experience them, so we bring awe-inspiring nature up close and let it do the talking.
The role would suit someone looking to gain or build upon animal care experience, or willing to get stuck in to outdoors work with animals. We have one of the largest animal collections in the North East. Previous volunteers have gone on to work in animal conservation around the world.
Who will be responsible for your role? Collection Manager
How much time will it take? 1 or more days per week 9/10am – 4/5pm. Mondays only
What will you be doing?
Daily feed preparation, routines and creating animal enrichment.
Cleaning animal rearing facilities, Flamingo house, equipment, ponds and exhibits.
Weeding in exhibits.
Cutting back vegetation in and around exhibits.
Maintaining and improving exhibit fences.
Assisting with animal handling and annual health checks.
During breeding season; checking nestboxes, incubators and assisting in the animal rearing facilities.
Occasional tasks may include: building nestboxes, feeders and animal shelters, constructing enclosures and ponds, or assisting with large reserve team projects.
A variety of seasonal duties including putting out and bringing in nestboxes, winter shelter preparation and bedding changing.
Record keeping and animal health and welfare reporting.
Who are we looking for?
Some practical experiences in animal care, horticulture or maintenance would be desirable.
Able to follow instructions and safely complete activities alone or as part of a team..
Good people skills.
Public speaking skills desirable.
Physical fitness and the ability to lift heavy loads.
Ability to work outdoors in all weather.
Driving licence is desirable.
How will you benefit?
This is an excellent opportunity to work in an internationally important wetlands site.
Discount is available is the cafe and shop for all volunteers on the day they volunteer.
Free entry to all WWT wetland centres throughout the UK on presentation of your WWT name badge.
We regret that we are not in a position to reimburse expense incurred for travel to the site.
Contact Details:
Amy Hannan amy.hannan@wwt.org.uk 01704 891 224 More Information
Please mention ConservationJobs.co.uk when applying for this Job!