Animal Care – Duckery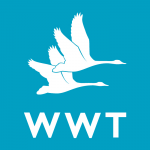 The Wildfowl & Wetlands Trust Washington Wetland Centre Ad expires in 1 month Fixed Term Graduate, Mid Level Part Time
At WWT we believe that the best way for people to understand and connect with wetlands is to experience them, so we bring awe-inspiring nature up close. You will be involved in maintaining and developing exhibits within the site at Washington in order to enhance the visitor experience.
This role would suit someone looking to gain or build upon presentation experience with animals and conservation.
Who will be responsible for your role? Collection Manager
Where will you be based?
How much time will it take? A minimum commitment of 4-5 days per week (preferably Tues – Sat or Mon – Fri) 8.30am until 4.30pm beginning in May or June and ending in September in order to get the most benifit from your volunteering experience.
What will you be doing?
The primamry role will be in assisting with recording, collecting and management of eggs, chicks and juvenile birds within the Living Collection.
Assisting with the cleaning of duckery ponds, coops, breeding and housing facilities.
Maintaining pens and breeding facilities.
Vegetation work.
Assisting with bird catches and ringing birds.
Help in administering treatments.
Assisting with feeding in the grounds and in the duckery.
Assisting with public engagement within the Living Collection.
Keeping up to date with WWT activities, mission statements, updates and researching about the animals you will be working with and techniques you will be implementing.
Who are we looking for?
This role would suit someone looking to gain practical avian rearing skills for a career in anaimal husbandry or zoo-keeping.
Someone with an attention to detail, reliability, good record keeping and high standards of animal welfare and hygiene.
Some practical experiences in animal care would be desirable.
Able to follow instructions and safely complete activities alone or as part of a team.
Good people skills.
Public speaking skills desirable.
How will your benefit?
You will be part of the small but friendly grounds team.
You will be involved in the workings of this centre and will therefore be able to apply for any opportunities that become available.
This is an excellent opportunity to work within an internationally important wetland site.
Discount is available in the cafe and shop for all volunteers of the days you volunteer.
Free entry to all WWT wetland centre throughout the UK on presentation of your WWT name badge.
We regret that we are not in a position to reimburse expenses incurred for travel to the site.
Contact Details:
Amy Hannan amy.hannan@wwt.org.uk 01704 891 224 More Information
Please mention ConservationJobs.co.uk when applying for this Job!