Assistant Warden Volunteer Internship, Ribble Reserves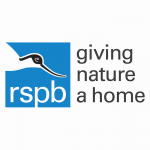 RSPB Marshside Ad expires in 6 days Temporary Entry Level Part Time
Why we want you
We manage one of the best nature reserves in the North West for wintering and breeding birds. This is a very exciting time to get involved at our sites as we expand our conservation work into new areas of the estuary. As well as supporting the team to manage and monitor these new areas we hope the new intern will help us connect with more visitors than ever before, expanding our events programme and turning more people on to the work of the RSPB.
What's in it for you?
This is a fantastic first step into conservation. We will provide you with valuable work experience and help to develop new skills in all aspects of working on a nature reserve, for instance:
Practical habitat management.
Maintenance of reserve infrastructure.
Wildlife surveys and monitoring.
Leading volunteer work parties.
Leading public events.
Maintaining records and producing reports.
You will also receive:
Access to our internal intranet.
Access to our internal job vacancies during your internship
An opportunity to make contacts within the RSPB.
Training specific to your role.
Travelling expenses up to 25 miles radius to the reserve office.
A reference on successful completion of your internship.
A dedicated mentor will monitor your progress and help with personal development throughout the internship.
The skills you need
We are looking for an enthusiastic and friendly person who likes a challenge!
Essential
Keen interest and enthusiasm for wildlife and conservation.
The ability to work in a team and work on your own initiative.
Good communication skills.
Commitment to work.
Ability to undertake physical activities.
A full UK driving license.
18 years old or over
Available for 6 months or more
Preferable
Previous experience of practical work and volunteering
Your time
Minimum commitment: 3 / 4 days a week. 7.5 to 8 hours per day
Duration: 6 – 9 months
Period: Start April 2017
Notes
For more information about the role description and information about the reserve, please visit our website by clicking 'More Information' below or contact Gareth Tate, Reserve Warden for the Ribble reserves.
The deadline for applications Tuesday 2 May 2017. To find out more information and for an application pack, please contact us at the details below. provisional interview date will be on Wednesday 10 May 2017.
Please note this is a non residential placement.
Our internships are designed to offer work experience. However doing an internship will not guarantee you a job with the RSPB. Interns are welcome to apply to our paid vacancies, but for obvious reasons, an intern would need to have proven themselves in their current role before their volunteering experience will assist an application to a paid post.
Contact Details:
Gareth Tate gareth.tate@rspb.org.uk 01704 226190 More Information
Please mention ConservationJobs.co.uk when applying for this Job!