Biodiversity Officer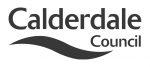 Calderdale Council Halifax Ad expires in 6 days Fixed Term Graduate Part Time
Outline job description
Role: Coordinating the Local Wildlife Sites (LWS) project (organising and carrying out botanical and species surveys with the help of local naturalists, assessing sites against LWS criteria, presenting sites to the West Yorkshire Local Wildlife Sites Partnership), collate data and maintain inventories of sites for key habitats and species, assist BAP partners and volunteers deliver BAP actions, comment on planning applications, help other service areas conserve biodiversity. Informal training will be provided.
Time: 2- 3 days per week for 4 – 6 months
Essential requirements: A commitment to wildlife conservation; Good botanical & wildlife ID skills; Good literacy & numeracy skills; Good working knowledge of word-processing applications; Good organisational & time-management skills; Enthusiasm; Good liaison skills; Good team player;  Confident manner.
Desirable requirements: Degree in Ecology or similar subject, excellent botanical ID skills, experience of the NVC system, experience of GIS, Experience of organising meetings or events and taking minutes, driving licence.
Job description available. Apply by submitting CV and short covering letter.
Closing date 4pm 1st June. Interviews 7th June
Travel and lunch expenses paid (limits apply)
Contact Details:
Hugh Firman countryside@calderdale.gov.uk 01422 284430
Please mention ConservationJobs.co.uk when applying for this Job!