Bird Care Volunteer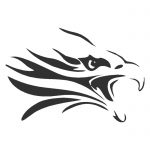 International Centre for Birds of Prey Newent Ad expires in 2 days Temporary Entry Level, Graduate Part Time
The International Centre for Birds of Prey (ICBP) is the oldest dedicated birds of prey centre and we are home to around 250 birds of prey. Our Mission Statement at ICBP is to conserve birds of prey and their habitats through public education and captive breeding, to treat and rehabilitate wild injured birds of prey and to research to gain an understanding of health and conservation of all birds of prey. This role will help us to look after the birds at the centre.
How much time will it take? We are looking for people who can give anything from a morning a week or 2-3 days a week. Weekend volunteers are needed,  but help on any day is great. This role is not available during weekends in December or January.. Ideally you will need to start at 8 and we finish around 5/5:30 (earlier in winter) but this is flexible depending on circumstances.
What will you be doing?
Assisting with the cleaning of aviaries and baths
Cleaning food trays
Refurbing and maintaining aviaries and the site
Clearing paths/lawns
Occasional bird handling + flying (staff + time dependant)
Who are we looking for?
Someone who is a team player but also has the ability to perform tasks on their own
Passion for birds of prey and conservation
Good Communication Skills
Full UK driving licence (or reliable way of getting to centre!)
How will you benefit?
An opportunity to work at the world's oldest, most dedicated bird of prey centre.
Hands-on learning about how to care for birds of prey
Discount on food when volunteering from cafe
Development sheets to continue your training
General notes:
This role is entirely voluntary and is therefore unpaid. You will only receive a discount in the cafe on days you are volunteering, this is not available during December or January. A current driving licence is ideal, as we are on the outskirts of Newent where buses do not visit. We regret that we are not in a position to reimburse any expenses.
Bird handling and flying is limited depending on what staff are available, what birds are currently flying and the volunteer level you are at and the amount of time you are able to commit. It is not guaranteed but we try and teach you the basics of knot tying and safety procedures prior to handling birds.
Contact Details:
Pippa Halling volunteer@icbp.org 01531820286 More Information
Please mention ConservationJobs.co.uk when applying for this Job!