Butterfly Surveyor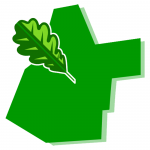 Little Belhus Country Park Trust South Ockendon Ad expires in 2 years Temporary Graduate, Mid Level Part Time
Help with the first Butterfly Survey on Little Belhus Country Park!
Come and join our volunteer team at Little Belhus Country Park. We will be doing a range of surveys to gather base line data for further study in the future.
One of our major surveys next year will be our butterfly transect walks. This role will consist of weekly transect walks around the site from April until the end of August 2017 and involves, surveying the species and number of butterflies seen. This information will be collated by us for our records and it will also be sent onto the UK Butterfly Monitoring Scheme. Our first successful year 2016 ends up with 20 different species recorded.
The successful candidate should have a strong knowledge of butterfly species within the UK and preferably some butterfly surveying experience. The candidate should be flexible as the transect lines will need to be walked in specific weather conditions every week. A full site induction will be given before you start, and equipment will be provided.
Little Belhus Country Park is a former landfill site which became obsolete in the 1970s. Since 2012 it has been under remediation as the land was initially poorly capped and land contamination continued to be a problem. The newly restored first part of the site opened to the public in 2015. The data collected from this survey will be used to guide habitat management and enable us to quantify the success of our habitat creation over the following years.
Contact Details:
Gorka Aguirre gorkaag@ruralarisings.co.uk 07734605735 More Information
Please mention ConservationJobs.co.uk when applying for this Job!