Canoe Safari Volunteer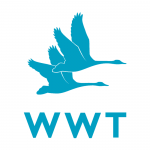 Wildfowl & Wetlands Trust (WWT) WWT Llanelli Ad expires in 1 week Fixed Term Entry Level Full Time, Part Time
At WWT we believe the best way for people to understand and connect to wetlands is to experience them, so we bring awe-inspiring nature up close and let it do the talking. People feel part of something amazing and are motivated to make a difference. At the canoe safari, visitors can take to the water to see the wetlands and wildlife from a new perspective.
You will be greeting the visitors with a warm welcome to the canoe safari and assisting with the day-to-day operations. This includes the hiring and maintenance of boats, providing instruction and maintaining the grounds around the canoe safari area. You will be helping visitors enjoy a memorable experience every time they visit.
Who will be responsible for your role?     Office Manager
Where will you be based?
Canoe Safari Hut, Millennium Wetlands
How much time will it take?                       
The canoe safari is open throughout the summer season from 22 July – 04 September from midday – 4.30pm.
We are looking for volunteers who can commit to at least one full day a week during this period from 11.30am – 5pm. You will be volunteering alongside two members of our seasonal summer staff.
What will you be doing?                             
Greeting visitors, explaining how to engage in the activity and sharing seasonal highlights about the wildlife and wetland habitat of the canoe trail.
Assisting the canoe safari operator in the preparation, hiring and clearing away of canoes and associated equipment.
Assisting with ensuring the canoes are safe to use and that all canoes and accessories are checked between each use, cleaned if necessary and kept in good working order
Assisting with providing instruction and advice to visitors on using the canoe safely and to ensure buoyancy aids are provided and fitted correctly. To ensure health safety instructions and standards are strictly adhered to.
Reporting any damage or repairs to the canoe safari operator and to assist with keeping accurate records of all canoe hire and maintenance.
Ensuring visitors read and sign the conditions of the canoe hire agreement.
Assisting with the cleanliness and maintenance of the canoe hut and its environs.
Who are we looking for?
Experience of successful face-to-face contact with the public.
Excellent verbal communication skills and a commitment to excellent customer service.
Must be confident around water and be able to swim.
An understanding of the safe operation of canoes and experience of canoeing / kayaking or water sports would be useful.
An ability to use initiative, take responsibility and seek help from staff when necessary, when responding to visitors and their enquiries.
Experience of working outdoors and a good level of general fitness.
An interest in and enthusiasm for the work of WWT.
How will you benefit?
An exciting opportunity to contribute to an internationally important wetland centre.
Volunteer in an amazing environment with a friendly, sociable team.
Discover more about conservation and gain experience in this field.
Training, support and uniform provided.
Discount is available in the cafe and shop on the days of volunteering.
Free entry to all WWT wetland centres throughout the UK on presentation of your WWT name badge.
General notes:
A training session for Canoe Safari staff and volunteers is being held on Friday 14 July 2017 from 11am until mid-afternoon (flexible finish).  It would be beneficial if all volunteers could attend this session to experience the training and meet the rest of the team.
There are limited public transport routes to Llanelli Wetland Centre, please see our website for travel details. We regret that we are not in a position to reimburse expenses incurred for travel to the site.
It may be possible to combine this role with the Bike Trail Volunteer role for those volunteers that are interested in more than one role and would like to gain a wider experience of our centre. If you are would like to volunteer in both roles please indicate this on your application form and we will take it into account.
This role is often physically demanding and can be repetitive and involves working outdoors in all weather conditions.  You should therefore have experience and enjoy working outdoors and have a good level of general fitness.
This position is entirely voluntary and is therefore unpaid. Any offer of a volunteer placement is not intended to create a legally binding contract between us and any agreement may be cancelled at any time at the discretion of either party. Neither of us intends any employment relationship to be created either now or at any time in the future.
How to Apply:
Please go to our website by clicking 'More Information' below to see details of this role and then complete and submit the online application form.  Please email volunteer.hq@wwt.org.uk if you have any problems with completing the application form.
Closing Date: 
Please return all completed application forms by Friday 30th June 2017.  After this date successful applicants will be asked to come to the centre for an informal interview before being offered a placement.
Contact Details:
Sarah Hall sarah.hall@wwt.org.uk 01453 891137 More Information
Please mention ConservationJobs.co.uk when applying for this Job!