Clifton Beck Project Voluntary Trainee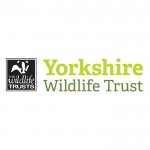 Yorkshire Wildlife Trust Stirley Community Farm, Huddersfield Ad expires in 3 weeks Fixed Term Entry Level, Graduate Part Time
The HLF funded Improving Clifton Becks Water project aims to improve water quality and biodiversity along the Clifton Beck. The Beck has an overall classification of 'moderate', placing it among the some of the poorest functioning rivers in the UK. By improving 64 hectares of habitat on three sites along Clifton Beck we will be aiming to achieve 'good' ecological condition by 2017. To reach this goal we will perform a range of habitat improvement works, all the while engaging and enthusing the local community.
The Clifton Beck Project Voluntary Trainee will be supporting the delivery of the HLF funded Improving Clifton Becks Water project. You will be working with the Clifton Beck community project officer to plan and deliver a range of habitat restoration and creation work through practical conservation task days. You will also be learning how to engage with communities and landowners and develop skills in technical fieldwork, surveying and monitoring.  There is a large element of volunteer management in this project and the Voluntary Trainee will develop strong skills in this area through both direct and remote management and training of volunteers.
Contact Details:
Volunteering Development Team volunteering@ywt.org.uk More Information
Please mention ConservationJobs.co.uk when applying for this Job!