Cobra Tracking Project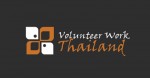 Volunteer Work Thailand Thailand Ad expires in 3 weeks Temporary Graduate Full Time
This project is seeking field assistants to assist with a cobra spatial-ecology project. The primary task is radio tracking Monocled and Indochinese Spitting Cobras within and around the Sakaerat Biosphere Reserve. Other duties will include writing weekly summaries and assisting with data processing, building, checking and maintaining drift fences and traps for live capture. An excellent opportunity to volunteer with a dynamic team of researchers and gain practical field work experience with tropical reptiles.
Field assistants receive free accommodation and food (buffet style).
Contact Details:
Stephen info@volunteerworkthailand.org More Information
Please mention ConservationJobs.co.uk when applying for this Job!