Communications Manager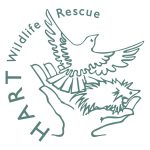 HART Wildlife Rescue Alton, Hampshire Ad expires in 4 weeks Permanent Graduate Part Time
HART Wildlife Rescue has been saving Hampshire's wildlife for more than 20 years, treating over 20,000 animals in that time.
Now we're looking for a creative and strategic communications manager, on a voluntary basis, to help us raise our profile, increase our income and continue our work informing and educating people on how to protect local wild animals.
This is a voluntary role with scope to make your mark on our successful charity and build a strong portfolio of hands-on experience in planning and delivering holistic, joined-up communications campaigns.
Previous communications experience, including other voluntary roles, is desirable.
Responsibilities include:
Devise an integrated top-line plan for the year that covers key charity events and campaigns and how they can be promoted across our communication channels
Create and update marketing materials as required
Seek opportunities to improve our use of social media and develop followers
Create or promote interesting and relevant social media content
Identifying press opportunities both local and national. In particular, look for ways to place photos and video content in the media
Develop relationships with reporters and photographers  and ensure regular presence in local press
Liaise with web and newsletter editors to ensure joined up content across the publicity team
Seek opportunities for support from our local community by contacting local groups and schools
Act as a charity ambassador when talking to interested individuals
About HART
HART Wildlife Rescue is a registered charity which runs a wildlife hospital in North East Hampshire, providing a rescue, treatment and rehabilitation service for wildlife from all over Hampshire and surrounding counties. HART also gives advice to vets, the RSPCA and members of the public from all over the country, as well as providing talks and work experience opportunities for students. HART is run entirely on donations.
There is no doubt that without HART's help, many injured, sick or abandoned wild animals would suffer long and painful deaths, or would be put to sleep unnecessarily. Happily, over half make a full recovery and so can be returned to the wild.
For more information, please visit our website by clicking 'More Information' below.
To apply please send a CV and covering letter to the email address supplied below.
Contact Details:
Laura Harrison laura@hartwildlife.org.uk 07789 223607 More Information
Please mention ConservationJobs.co.uk when applying for this Job!