Community Engagement Volunteer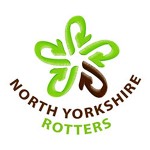 North Yorkshire Rotters Throughout North Yorkshire Ad expires in 6 days Fixed Term Entry Level Part Time
Are you interested in protecting the environment? Do you have a passion for community involvement and enjoy attending events such as the Harrogate Flower Show and the Great Yorkshire Show? If so volunteering with the North Yorkshire Rotters could be for you!
As a community engagement volunteer you will get the chance to volunteer at some of the best events that North Yorkshire has to offer.
The role involves offering information and practical advice about the 'three R's': reduce, reuse and recycle – by promoting campaigns such as love food hate waste and home composting at events.
As a volunteer you will have the chance to talk to the public at events and help them to find out about ways that they can reduce waste sent to landfill and protect the environment. Volunteers should have an interest in helping their community, good communication skills, be enthusiastic and enjoy volunteering as part of a friendly and helpful team.
Contact Details:
Jeff Coates nyrotters@northyorks.gov.uk 01609 797212 More Information
Please mention ConservationJobs.co.uk when applying for this Job!