Community Project Officer – Events & Education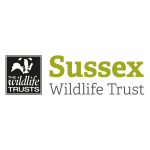 Sussex Wildlife Trust Tilgate Park, Crawley, West Sussex £24,969 Ad expires in 1 week Fixed Term Mid Level Full Time
The Sussex Wildlife Trust focuses on protecting the wonderfully rich natural life that is found across out towns, countryside and coast. By working alongside local people we create opportunities for us all to connect with nature and for nature to thrive in even the most unlikely places. Together we can make sure that future generations living in Sussex will be able to enjoy the sense of wonder and well-being that nature offers.
We are currently looking for an experienced individual to lead the education and engagement delivery for the Gatwick Greenspace Partnership and to support the wider work of the project and the Trust.  The role will be responsible for delivering educational activities with schools, working with local communities and developing working partnerships with local businesses.
The successful candidate will have experience of working in the environmental education sector and developing a diverse programme of events and education activities for different ages.  Applicants must have a Level 3 Forest School qualification and an understanding of H&S issues of working with children and volunteers in an outside environment.  An appreciation of the potential of what can be achieved through working with motivated local communities would also be an advantage.
In addition to this, excellent communication skills and the ability to articulate nature conservation, benefits and links to other agendas is vital for this role.  Good practical skills and the ability to use both hand and power tools is also a requirement.
Based at Tilgate Park near Crawley, this role offers 24 days annual leave, paid sickness (after a qualifying period), access to an Employee Assistance Scheme and the opportunity to help the Sussex Wildlife Trust make a real difference to local wildlife.
For further details on how to apply, please visit the 'Make a Difference' section of our website, which you can visit by clicking 'More Information' below.
Interview Date – Tuesday 16 May 2017
Contact Details:
Please mention ConservationJobs.co.uk when applying for this Job!