Conservation Apprenticeship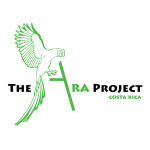 The Ara Project Punta Islita, Costa Rica Ad expires in 4 days Temporary Graduate, Mid Level Full Time
Great- green Macaws are critically endangered, with only an estimated 300 left in Costa Rica. One of The Ara Project's efforts it to breed these Macaws for release, to strengthen the wild population. We offer a unique 6 month Apprentice Program at our breeding center in Punta Islita, Costa Rica.
With only three FREE positions a year, we are looking for highly motivated applicants who want to pursue a career in conservation.
What will I learn?
An apprenticeship at The Ara Project will provide the essential skills for a career protecting and maintaining the environment. The different aspects of the program include:
• Endangered species conservation
• Care for and monitor breeding pairs and their offspring
• Training to function as a site manager
• Other skills like a professional working style and communication skills among colleagues and partners
Application deadline August 1st 2017
Read more and apply for this unique position on our website by clicking 'More Information' below.
Contact Details:
Sarah Williams volunteer@thearaproject.org +506 8408 6394 More Information
Please mention ConservationJobs.co.uk when applying for this Job!