Conservation for Communities Programme Manager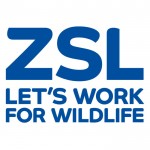 ZSL ZSL London Zoo - Regents Park £40,239 (inclusive of London Weighting) Ad expires in 3 weeks Permanent Mid Level, Senior Full Time
The Zoological Society of London (ZSL), a charity founded in 1826, is a world-renowned centre of excellence for conservation science and applied conservation. ZSL's mission is to promote and achieve the worldwide conservation of animals and their habitats. This is realised by carrying out field conservation and research in over 50 countries across the globe and through education and awareness-raising at our two zoos, ZSL London Zoo and ZSL Whipsnade Zoo, inspiring people to take conservation action.
ZSL is seeking a Conservation for Communities Programme Manager to ensure the smooth running of the Marine and Freshwater programme on a day-to-day basis. This programme comprises our work that aims to find solutions in marine and freshwater conservation through working with communities and other partners in developing countries. Our flagship projects are Net-Works and Our Sea Our Life in Mozambique plus our integrated coastal programme in the Philippines to build social and environmental resilience, focused on mangroves and marine protected areas. This new position focuses on effective and professional operation of this Programme, complementing an existing technical Conservation for Communities team that develop and implement innovative solutions.
The successful applicant will be responsible for financial monitoring, operational support and grant compliance activities. They will also be responsible for overseeing logistical, administrative, financial and reporting requirements for the conservation projects in the programme, including those arising from collaborative arrangements between ZSL and partner organisations.
Main Duties and Responsibilities:
Ensuring that the Conservation for Communities programme is appropriately staffed and for the recruitment, safe working, direct or indirect line management and support of the programme team.
Liaising closely with the Head of Marine and Freshwater, other Marine and Freshwater Programme Managers, and Technical Specialists on delivering technical programmatic content and developing and piloting innovative conservation solutions.
Supporting implementation of the Philippines country programme strategy and contributing to the production of ZSL's overall conservation strategy and other ZSL strategies as required.
Identifying fundraising opportunities and secure funds for the programme, including through the oversight of the production of fundraising proposals for the programme.
Developing and maintaining effective working relationships and partnerships with agencies such as government authorities, national and international NGOs, private sector and research institutions relevant to the programme; and, in liaison with other appropriate staff at ZSL, with appropriate sponsors and donors in order to secure funding for the programme.
Person Specification:
The successful candidate will ideally:
Have a higher degree (MSc or above) in a subject related to conservation/natural resource management, or humanitarian/development work or equivalent level or work experience in a relevant field.
Have an extensive track record in development, humanitarian or conservation project development.
Be able to develop positive working relationships with a range of people internally and externally.
A good understanding of current international, Africa and South-East Asian biodiversity conservation and/or development issues.
Proven track record of writing successful fundraising proposals and securing funds from trusts, foundations and institutions.
Have great knowledge of and contacts within funding bodies relevant to the programme.
Prior experience in staff management and development.
Strong experience in managing complex budgets and grants.
Have excellent organisational abilities and administrative skills with strong attention to detail.
Please note: This is a full-time, permanent position and the post-holder will be based at ZSL's Main Offices in London, Regents Park.
This is a fantastic opportunity for an individual looking for employment in an international organisation where there will be exposure to a variety of departments. The role is likely to support someone interested in conservation and development in developing countries and with previous experience of programme management in the conservation, development or humanitarian sectors. If you have the imagination to not only problem solve but to create new opportunities to support the Conservation Programme within ZSL, then we would love to hear from you.
 To Apply:
Applicants will need to upload their CV and covering letter (detailing relevant experience and skills, stating why they want the position and including details of availability) and can do this by clicking the 'More Information' link below. If you have any queries regarding this position or when applying through the system please contact Human Resources.
Closing Date: Midnight Sunday 16th July 2017
Anticipated Interview Date: 2nd/3rd August
The Zoological Society of London is a charity registered in England and Wales: no. 208728.
Contact Details:
Human Resources hr@zsl.org More Information
Please mention ConservationJobs.co.uk when applying for this Job!