Conservation Internships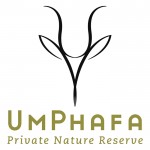 Umphafa Private Nature Reserve (Action for the Wild) South Africa Ad expires in 1 week Temporary Entry Level Full Time
UmPhafa Reserve is supported by Colchester Zoo's charity, Action for Wild, and was established in 2004 when a number of cattle farms where purchased with the intention of creating a 6000ha conservation area exclusively for the research of African flora and fauna and as a centre for environmental education. UmPhafa is now home to a wide range of mammalian species including white rhino, giraffe, leopard, spotted hyena and zebra, as well as an array of smaller carnivores and antelope species.
Following extensive measures to rehabilitate the habitat and recreate much of the regions former species assemblage, UmPhafa developed a successful research and internship programme to provide participants with practical and creditable experience in the field of conservation as well as opportunities to undertake independent research studies on the reserve.
As an intern to UmPhafa's management, you will have an interesting, exciting and – overall – valuable time by playing a crucial role in the operation of the reserve by helping to collect vital data necessary to make key management decisions. You will have the satisfaction of developing the necessary skills required to make in-roads into the field of conservation, whilst working closely with large animals and knowing that your contribution is having a direct influence to the wellbeing of the fauna on UmPhafa Reserve.
This is an opportunity to gain creditable work experience in the field and shadow qualified staff members on a wide range of aspects involved in the running of a reserve. Days will be varied with duties including behavioural observations on game species which often involves stalking species such as rhino and giraffe through the bush at close quarters. You will also be aid with the other current research projects such as small mammal trapping; setting up and checking carnivore tracking stations; and camera trapping of elusive nocturnal species providing an exceptional chance to learn crucial survey techniques as well as gaining a greater appreciation of African animals and habitats. Depending on the time of the year there may even be the chance to see animals released onto the reserve and even take part in game capture.
Vegetation surveys and assessments comprise an important element and identification skills are a major component of the internship. You will learn the importance of particular plant species, their traditional/medicinal uses, and vital nutritional information of the various herbivorous species. Some general maintenance of the reserve's roads, fences and structures is also often necessary and assistance will be required in the construction of hides and research camps.
During your time in South Africa it will also be possible to experience local life and thereby develop an appreciation for the different views of conservation practices in Africa and a greater understanding of traditional Zulu culture.
As competition is expected to be high for these positions, internships will be offered following a successful interview process which can be held at Colchester Zoo or over the phone if travel is difficult. The minimum period of stay is 4 weeks and placements are available year round. After successful application, scheduled dates of deployment will be allocated based on the applicant's preferred month of commencement.
Action for the Wild is a non-profit organisation and therefore placements must be self-supported. A contribution of £1220 for stays of four weeks with an additional contribution of £620 per four weeks thereafter will be required.
Contact Details:
Katie Perfect katieperfect@colchesterzoo.org 01206 332513 More Information
Please mention ConservationJobs.co.uk when applying for this Job!