Conservation monitor – Great Crested Newts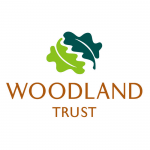 The Woodland Trust Penn, Buckinghamshire Ad expires in 2 weeks Temporary Entry Level, Graduate, Mid Level, Senior Part Time
Penn Wood is one of the largest ancient woodlands in the Chilterns Area of Outstanding Natural Beauty (AONB) and lies in the heart of this area. It has a long history and was once part of a very large common called Wycombe Heath. A herd of cows is still used to manage part of the site today as 'wood pasture' and this continues the traditional management carried out in the past. The wood is an important place in the county for wildlife, where many important conservation activities are taking place, such as dormice monitoring and ancient woodland restoration.
In 2014 we launched a 3 year project funded by HLF, Veolia and the local community.  The project is designed to improve community involvement in the woods, and make relevant to visitors the wood's deep history and conservation importance.  As part of this project we would like to gather a team to focus on surveying the ponds and pond life in the woods.
As part of this role you will attend and support series of survey days of the ponds in Penn Wood (and potentially also Common Wood), with a primary interest in Great Crested Newt, and other species of conservation interest. The days will be organised and led by a volunteer group leader with the appropriate surveying licence.
The sessions will take place over the next two months
Contact Details:
Please mention ConservationJobs.co.uk when applying for this Job!