Conservation Work Party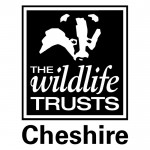 Cheshire Wildlife Trust Cheshire Ad expires in 1 month Fixed Term, Permanent, Temporary Entry Level, Graduate, Mid Level, Senior Full Time, Part Time
Role title: Conservation Work Party
Team: Conservation
Venue: Various sites across the region on Tuesdays, Wednesdays and once a month on Saturday and Sundays
Main Tasks: Working on our nature reserves and at third party sites taking part in practical conservation tasks to include:
Cutting scrub to open up areas for other species.
Build board walks and footpaths to increase access.
Planting and laying hedgerow habitats.
Building fences to help keep the conservation grazing livestock safe.
Burning brash in controlled fires.
Controlling invasive species to allow habitats to thrive
And many many more…
Volunteer specification:
We are looking for someone with the following qualities and abilities:
A passion for wildlife and enthusiastic about conserving your local environment
Happy to complete practical tasks
Enjoys being and working outdoors in a variety of weather
Benefits and Training:
Opportunity to be part of a conservation project.
On the job training and learning about habitat management.
Free access to CWT volunteer training courses.
The chance to be involved with the wider work of Cheshire Wildlife Trust
Interested? Click 'More Information' below to find out more and apply.
Contact Details:
Beth Alvey volunteering@cheshirewt.org.uk 01948820728 More Information
Please mention ConservationJobs.co.uk when applying for this Job!