Data Entry Volunteer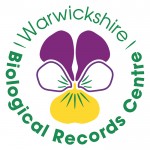 Warwickshire Biological Records Centre Home-based Ad expires in 2 months Fixed Term, Permanent, Temporary Entry Level, Graduate, Mid Level, Senior Full Time, Part Time
The Warwickshire Biological Records Centre (WBRC) holds information on species distribution and ecological sites in Warwickshire, Coventry and Solihull. Data entry is ongoing by WBRC staff and volunteers to transfer paper and electronical records into Recorder (biological recording software).
New volunteers are welcome to help the WBRC with extracting species records from ecological reports (pdf documents) and entering them into Excel spreadsheets.
This role is home-based and all guidance is provided via email. A computer is needed with Microsoft Excel (or other similar database programme) and access to the internet.
Time: Flexible, from an hour per week
Skills:
An interest in nature conservation and wildlife
Familiarity with biological recording and ecological reports would be advantageous but is not essential
Willingness to use Excel or other database programme and internet resources and interpret survey results
Benefits:
Getting familiar with biological recording and data entry, ecological reports and survey techniques, the planning system and protected species legislation
Flexible / home-based volunteering role
If you would like to apply or have any questions about this volunteering role please contact Agni at the email address supplied below.
Contact Details:
Agni-Louiza Arampoglou wbrc@warwickshire.gov.uk 01926 418060 More Information
Please mention ConservationJobs.co.uk when applying for this Job!