Door-to-Door Membership Recruiter
Purpose of the Post
We have exciting and ambitious plans to develop The Wildlife Trust for Birmingham and the Black Country to help wildlife and engage more people with nature.
The Trust currently has over 3000 memberships whose contributions help to fund the Trust's work.  This post is crucial in supporting our plans for membership growth and long-term retention.   The Door-to-Door Membership Recruiter's role is to promote wild places within Birmingham and the Black Country, raise the profile of The Trust and grow our supporter base by recruiting new members in the area.
The successful candidate will have a polite, professional and approachable nature helping to ensure that our members feel that we are an organisation worthy of their support so they remain long term supporters, pledging as much as they can.
The role gives the successful candidate flexibility to agree their hours of work, and develop an individual sales technique provided that membership recruitment targets are met.  Hours of work will typically be within the early evening for Door-to-Door recruitment with occasional face-to-face recruitment at other times.
This is an excellent opportunity to join our growing team of people passionately committed to protecting the natural environment of Birmingham and the Black Country and connecting people with nature.
Key responsibilities
Operating within defined geographical areas during evenings and weekends using a '2 step', soft-selling approach to recruit new and long-term members
Accurately completing recruitment forms, explaining gift-aid and direct debit payments
Providing excellent customer service skills
Maintaining stock of recruitment materials including welcome packs
Liaising with the Membership Officer to submit new membership forms, number of members recruited, hours worked, and the households approached to Head Office within agreed timeframes
Complying with the Trust's Data Protection Policy and ensuring confidentiality of member data at all times, acting in accordance with current data protection legislation
Complying with the Trust's Health and Safety and Safeguarding policies and procedures
How to Apply
Deadline for applications is Monday 31st December 2018
Applications should be sent to Recruitment@bbcwildlife.org.uk
CVs will not be accepted.
Please mention ConservationJobs.co.uk when applying for this job!
Attachments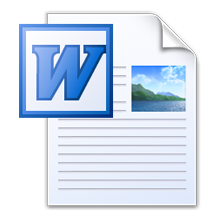 Application Form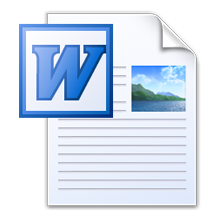 Door-to-door recruiter JD
Key Information
Salary:
£18,815 per annum pro rata (15 hours per week)
Organisation:
The Wildlife Trust for Birmingham and the Black Country
Level:
Entry Level, Graduate, Mid Level, Postgraduate, Senior
Sectors:
Communication, Conservation, Environment, Fundraising, Marketing, Nature & Wildlife
Location:
Variable across the Birmingham and Black Country area, United Kingdom
Application Deadline:
Not specified, apply soon.