Events assistant – agricultural shows – Northern Ireland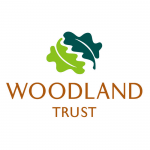 The Woodland Trust Northern Ireland Ad expires in 2 weeks Temporary Entry Level, Graduate, Mid Level, Senior Part Time
Each year the Woodland Trust attends a number of events from the Balmoral Show to smaller local fairs.   We are looking for volunteers to promote, represent and help out the Woodland Trust at various agricultural shows and fairs across Northern Ireland, it's a lot of fun!
Your roles will be to help us engage people and raise awareness about the work of the Woodland Trust.
You will have opportunities to use your people skills and interests in participation and event activities.
Skills such as arts and crafts, biodiversity knowledge and public interaction are welcomed. You will work as part of a volunteer events team.  Training and event equipment will be provided and you will have the support of our event staff.
Contact Details:
Please mention ConservationJobs.co.uk when applying for this Job!