Family Activities Assistant – LEGO brick wildlife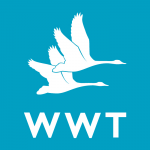 The Wildfowl and Wetlands Trust WWT Caerlaverock Wetland Centre Ad expires in 2 days Temporary Entry Level, Graduate, Mid Level, Senior Part Time
Why do we need you?
At WWT we believe the best way for people to understand and connect to wetlands is to experience them, so we bring awe-inspiring nature up close and let it do the talking. In spring and summer 2017, at our WWT Caerlaverock Wetland Centre we will be running wetland wildlife inspired LEGO brick activities providing our visitors of all ages with a fantastic day out.
If you are a LEGO fan and would love to volunteer with WWT, our experienced Learning Team are now recruiting Family Activities Assistants to support us with delivering our LEGO brick activities and pond dipping sessions. No previous experience is required.
As part of our commitment to providing an excellent visitor experience and under the guidance of the Learning team, you will play a vital role in the preparation and delivery of informal fun and engaging activities for visitors, which are generally aimed at families and children although some activities are aimed at a more general audience.
Who will be responsible for your role? Engagement Officer
How much time will it take? Weekends: We are looking for volunteers who can volunteer on one weekend day early May until the end of July.
Weekdays: During July, you would (ideally) be able to offer another day during the week as we are running it every day.
On the days you are volunteering expect to be in from 10am till 2pm.
What will you be doing?
Setting up equipment and materials ready for the public activities.
Checking everything for the LEGO brick trail is set up and ready to go.
Supporting the delivery of our popular pond dipping sessions by engaging with visitors.
Assisting with running our LEGO brick workshops by encouraging children to build their own LEGO models.
Encouraging our visitors to take part with our LEGO brick wetland wildlife sculpture trail including handing out trail packs.
Being polite, informed and engaging about WWT's work when interacting with our visitors.
Actively engaging our visitors with our mission to save wetland for wildlife and people.
Who are we looking for?
To carry out this role, you will need / have:
Lots of creativity and enthusiasm
Excellent communication and people skills
A warm, friendly manner
Confidence to approach and actively engage with children and adult visitors.
The ability to work as part of a team.
The ability to be proactive and work under your own initiative.
How will you benefit?
This is an excellent opportunity to volunteer within an internationally important wetland site.
Be part of our friendly and enthusiastic staff and volunteer team.
A discount is available in our café and shop on the days of volunteering.
An induction and training opportunities will be provided.
Free entry to all WWT wetland centre throughout the UK on presentation of your WWT name badge.
General notes:
We regret we are not in a position to reimburse expenses incurred in travelling to and from the centre.
You will have to be able to get yourself to and from the centre as it is not practically possible to do by public transport.
Contact Details:
Amy Hannan amy.hannan@wwt.org.uk 01704 891 224 More Information
Please mention ConservationJobs.co.uk when applying for this Job!