Farm Conservation Voluntary Trainee West Yorkshire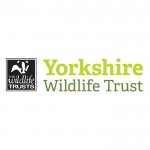 Yorkshire Wildlife Trust Stirley Community Farm, near Doncaster Ad expires in 3 weeks Fixed Term Entry Level, Graduate Part Time
Yorkshire Wildlife Trust is in its eight year of developing a 240 acre community supported beef farm near Huddersfield. The farm project aims to unite conservation farming with people and local food production and has expanded and celebrated some great achievements over this time. As a Farm Conservation Voluntary Trainee you will assist in all aspects of herd management, farm conservation and grassland restoration programme and play a key role in achieving the farm infrastructure development plan.
The Farm Conservation Voluntary Trainee will gain a wide range of experience including practical estate and habitat management, livestock husbandry, tractor and machinery maintenance and operation, and working with volunteers.
With support and training you will develop skills and experience in:
Animal husbandry, welfare and conservation grazing.
Grass fed low input beef production.
Estate maintenance.
Maintaining and operating tractors and farm machinery.
Surveying and monitoring including grassland surveys, bird and butterfly transects and fixed point photography.
Leading and supervising other volunteers at the Farm.
Health and safety knowledge in the farm workplace.
If you love being outdoors in all weathers and have a passion for conservation farming we want to hear from you! This role is for 12 months, for 3 days a week and comes with a competitive training budget and travel expenses and based at our Stirley Community Farm near Huddersfield.
Contact Details:
Volunteering Development Team volunteering@ywt.org.uk More Information
Please mention ConservationJobs.co.uk when applying for this Job!