Fisheries Internship
Loch Lomond Fisheries Trust is an environmental charity working to improve fish populations, their habitats and water quality across the Loch Lomond catchment area. We work with a wide range of partners to carry out biological monitoring and deliver environmental and community based projects throughout the year. Through this internship, successful applicants will receive mentoring, opportunities to acheive training certificates and gain practical experience in monitoring techniques, and habitat restoration methods. This paid internship would suit those starting or changing to a career in conservation, university/college students, or recent graduates.
Job Description:
Work objectives: The successful applicants will be involved with the delivery of our Leven Legacy Project and assist with biological monitoring and fieldwork being undertaken across the Lomond system.
Key Responsibilities/Duties:
Assist in the collection, management and presentation of data relevant to the Leven Legacy project.
Assist in the delivery of our Hooked on Nature youth fishing and wildlife summer holiday programme.
Actively participate in electrofishing & invertebrate sampling, Invasive Non- Native Species eradication activities and assist with data entry (training will be provided).
Assist with habitat improvement activities.
Help to deliver volunteering and community engagement events.
Provide evidence as required for grant claims and reports.
Promote the work of LLFT, update social media platforms and provide a monthly update about your internship.
Undertake any other work that is deemed appropriate to further the aims of the LLFT.
See attached job description for more details.
How to Apply
To apply please send your CV and a short covering letter indicating why you wish to be considered for this post to Carolyn Bryce at carolyn@llft.org.uk by 5pm on the 23rd April 2021.
Interviews are expected to be held the week of the 26th April.
Please mention ConservationJobs.co.uk when applying for this job!
Attachments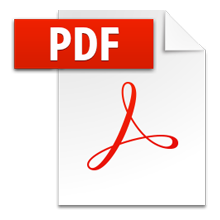 2021 intern post
Key Information
Organisation:
Loch Lomond Fisheries Trust
Level:
Entry Level, Graduate
Sectors:
Biodiversity, Biology, Conservation, Countryside & Land Management, Ecology, Environment, Nature & Wildlife
Location:
Drymen, United Kingdom
Application Deadline:
23rd April 2021 at 5:00pm
Job Location Map
View a larger map