Fixed point photographer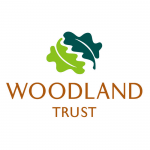 The Woodland Trust Longbeech North, Charing, Kent Ad expires in 4 weeks Temporary Entry Level, Graduate, Mid Level, Senior Part Time
Longbeech North is a 257 acre ancient woodland site near Charing and is surrounded by Kent's stunning North Downs. It would once have been bursting with native wildlife and birdsong, and shining with natural beauty.
But despite being classified as an ancient wood, Longbeech North no longer has the oaks, hazels or ash trees left to support our native wildlife. The woodland was also left devastated by tree disease, which led to the clear felling of the equivalent of more than 33 football pitches.
Having recently acquired the site, we are now commencing a gradual restoration programme to marry both the conservation and commercial elements of the site.  We hope to use it as a demonstration site for the industry, proving that it is possible to create thriving habitats wildlife whilst still maintaining the commercial aspect of the woodland. As a result, the wood will change significantly over the next few years as we both make changes and allow the wildlife to respond.  We are therefore seeking a volunteer Fixed Point Photographer to help us record this transition, photos of which will be key to our achieving our demonstration goals.
Contact Details:
Please mention ConservationJobs.co.uk when applying for this Job!