Gardening Volunteer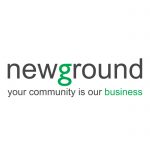 Newground/Offshoots Permaculture Project Burnley, Lancashire Ad expires in 5 days Fixed Term, Permanent, Temporary Entry Level Part Time
We are looking for people to get involved and volunteer with Offshoots Permaculture Project in the grounds of Towneley Hall in Burnley, working alongside like-minded people.  Offshoots is a community garden demonstrating Permaculture principles and is located in the Victorian walled garden.
The role will include general maintenance of the community garden, planting, propagation, plant care, food growing, weeding, watering.  There will also be informal training provided.
The volunteer session will take place every Tuesday from 9.30am till 12.30pm.
You will work as part of the team learning new skills.  You will be given basic health and safety advice and information.  Equipment and PPE will be provided.  Please dress according to the weather.
Contact Details:
Lisa Griffin offshoots@newground.co.uk 01282 450270
Please mention ConservationJobs.co.uk when applying for this Job!