Gardening volunteers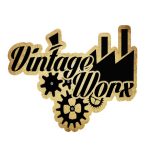 Vintage Worx Community Development Trust Rochdale Ad expires in 5 days Fixed Term, Permanent, Temporary Entry Level, Graduate, Mid Level, Senior Part Time
Vintage Worx Community Development Trust are a community led not for profit organisation run entirely by volunteers. We are based in a heritage park which we are currently trying to restore. Currently we are looking fro volunteers to help us restore a Victorian Kitchen Garden area. Once this is completed we will be moving on to restoring the large pond and making a better habitat for wildlife and taking on the maintenance of the park grounds and flowerbeds.
As mentioned the immediate need is for volunteers to help with the Victorian Kitchen Garden Project.
The garden (to be) is within a walled area of the 7.4 hectare park
Help is needed on clearing the site of weeds, building planters and seating, planting and future maintenance
Volunteers can be of any age or experience and hours can arranged around current commitments
Please contact us on the provided details.
---
Contact Details:
Tracie Powers vintageworxoffice@gmail.com 07760 354 698 More Information
Please mention ConservationJobs.co.uk when applying for this Job!