Global Trees Campaign Intern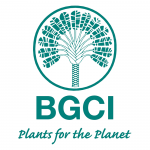 Botanic Gardens Conservation International (BGCI) Richmond Ad expires in 2 weeks Fixed Term Graduate Part Time
Hours: Minimum of 3 days per week
Duration: Minimum 3 months
Salary: Lunch and local travel expenses covered
BGCI is an international conservation charity that exists to ensure the worldwide conservation of threatened plants, the continued existence of which is intrinsically linked to global issues including poverty, human well-being and climate change. BGCI has over 700 members and associates, mostly botanic gardens, arboreta and plant conservation organisations in 118 countries; we have offices in the USA, China and Russia.
BGCI provides the Secretariat for the IUCN/SSC Global Tree Specialist Group which is responsible for promoting and undertaking tree conservation assessments, and is a partner with Fauna & Flora International in the Global Trees Campaign.
BGCI has recently launched two new databases, GlobalTreeSearch and ThreatSearch. GlobalTreeSearch is the most comprehensive list of the world's tree species and their country level distributions and ThreatSearch is a database containing all known plant conservation assessments. Both databases will inform the Global Tree Assessment, an initiative to assess the conservation status of all of the world's tree species by 2020.
BGCI is looking for a tree research intern with an interest in botany/forestry/plant conservation to assist with the updating of both GlobalTreeSearch and ThreatSearch.
Duties include
Researching and compiling data for GlobalTreeSearch
Researching and compiling data for ThreatSearch
Contributing to Global Trees Campaign communications
Supporting Global Trees Campaign projects and the Global Tree Assessment
Skills and experience required
Excellent attention to detail
Good at capturing and accurately recording data from different sources, including websites, academic papers and books
Effective communicator able to write technical information clearly and precisely
An interest in the environment and conservation is essential
Creative, imaginative and willing to research new and innovative ideas
Ability to work collaboratively in a small team
This role would suit a person with a conservation or botanical background wanting to gain experience in an international conservation organisation and enhance their portfolio.  It would suit a recent graduate, someone returning to work or someone wanting to change career.
Apply by sending a covering letter and a CV to info@bgci.org .The deadline for applications is 12pm on 7th June 2017.
We aim to interview at BGCI on the 14th June 2017. Start date to be confirmed.
To find out more about BGCI and the Global Trees Campaign visit our websites at www.bgci.org and www.globaltrees.org.
Contact Details:
Emily Beech emily.beech@bgci.org 02083325953
Please mention ConservationJobs.co.uk when applying for this Job!