Grounds Maintenance Warden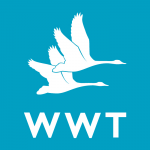 Wildfowl & Wetlands Trust Arundel £12,320 - £12,800 (from age 18) Ad expires in 1 day Permanent Entry Level, Graduate Part Time
WWT Arundel is looking for a hardworking and enthusiastic individual to carry out maintenance across the site. This will include mowing, strimming, planting, fencing, maintenance of gates and pathways, hedging, pollarding and coppicing, scrub and weed control. You will also help with daily path and rail cleaning, litter picking, emptying bins and refilling of hand sanitizers and hand washing stations. You will carry out perimeter fence checks and maintenance and ensure that play areas meet our high standards for our visitors.
You will be responsible for carrying out tool and machinery maintenance and ensuring that all tools, equipment and vehicles comply with WWT safety policy and licensing laws.
You will help induct, train and supervise our grounds maintenance volunteers and ensure that the safety, welfare and enjoyment of our visitors is given priority. At times you will also assist with feeding the birds and help with the annual and emergency catches.
The Wildfowl & Wetlands Trust (WWT) is a conservation charity that protects wetlands for wildlife and people. For 70 years we have been pioneers in saving threatened wetland wildlife across the globe and are experts in wetland management and creation. We work with communities living among some of the most vulnerable wetlands in the world, providing leadership and influence to create a sustainable future for our wetlands, their wildlife and the people who depend upon them. We believe that showing people first-hand how extraordinary wetlands are can ignite their passion to help us conserve them, so we provide amazing experiences at our unique UK wetland centres for over one million visitors every year.
In return for your hard work and dedication you'll enjoy a wide range of benefits including:
25 days annual leave plus bank holidays increasing to 30 days after 5 years' service (pro rata)
Contributory pension scheme (conditions apply)
Life assurance
Free parking
Child care voucher scheme
Free entry to all our centres
Interview date:  11 & 12 July 2017
Contact Details:
01453891284 More Information
Please mention ConservationJobs.co.uk when applying for this Job!