Grower Volunteer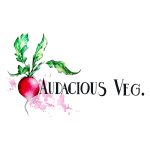 Audacious Veg Hainault, London Ad expires in 2 days Fixed Term Entry Level Part Time
Hello all!
This is a shout out for volunteers and any links people could help us make to any people who want beautiful organic seasonal bee friendly cut flowers/organic produce for events…
Audacious Veg is a community interest company based in Hainault, Ilford that grows organically produced delicious crops and cut flowers, and supports local young adults in accessing training and employment.
We are looking for volunteers to bring their enthusiasm and willingness to help us grow the beautiful Audacious Veg site and project.
We have two kinds of volunteering placements we are looking to fill-
Growing Plants Volunteer
As a Growing Volunteer, you will learn about growing and harvesting an exciting range of edible and beautiful plants using permaculture and organic principles, meet some amazing people, and help Audacious Veg change the lives of young people.
This placement is perfect for anyone who wants to learn about growing food and flowers, who wants to become part of a warm and friendly community, and who wants to support a budding social enterprise.
Growing Plants and People Volunteer
We are also looking for volunteers who would be interested in growing and working alongside the young adults and refugees participating in training and volunteering opportunities at Audacious Veg. As an Audacious Veg Growing Volunteer, you will work alongside Audacious Veg beneficiaries (young adults or refugees) in growing and harvesting delicious crops that will be sold to London restaurants. You will learn about an exciting range of unconventional crops, including edible flowers, heirloom perennials and gourmet produce. You will also learn about the therapeutic, educational and community building benefits of food growing, and enable our beneficiaries to access these benefits.
We will support you with training on working with vulnerable adults and if you do not have a DBS we will administrate it. We have a positive attitude to offering this opportunity to someone with an offense on their record, but as you will be working with potentially vulnerable adults this will need to be cleared with the Board.
This position is particularly relevant to anyone who is interested in pursuing a future career in horticulture and social justice, ecotherapy, or working with refugees or young adults.
What we expect/provide
Growing Volunteers are asked to commit to a weekly session (Monday or Thursday afternoons), 1pm-5pm, for a period of three to four months from when you first start. If you are able to commit to a weekly session, we can reimburse your travel (up to £5 per day). If you are not sure if you can attend weekly, then perhaps the Audacious Ally low-commitment volunteering is better for you.
You must be committed to creating a supportive atmosphere that welcomes and empowers our beneficiaries. We expect you to have a positive attitude, a willingness to learn, and a commitment to treating all other volunteers and staff with respect
You can expect from us to be treated with respect and dignity, and to be given every opportunity to grow and learn.
Don't be put off if you don't feel experienced – its all about enthusiasm, commitment and giving it a go!
Audacious Veg is located 5 minutes walk from Hainault station on the Central Line.
For more information, check out the website by clicking 'More Information' below or contact us at the email address provided below.
Contact Details:
Natalie hello@audaciousveg.org More Information
Please mention ConservationJobs.co.uk when applying for this Job!