Growing Volunteer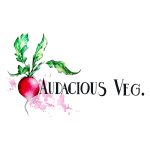 Audacious Veg Hainault, London Ad expires in 6 days Temporary Entry Level Part Time
Audacious Veg transforms the lives of unemployed young people through training and work placements in growing local produce for London restaurants. We are looking for volunteers to help us cultivate crops alongside the young people participating in the training programme.
As a Growing Volunteer, you will learn about an exciting range of unconventional crops, including edible flowers, perennials and gourmet produce. You will participate in gardening tasks: sowing, weeding, harvesting and learning about sustainable growing techniques such as companion planting and chemical-free pest control. This placement is perfect for anyone who wants to learn about growing food and flowers, who wants to become part of a warm and friendly community, and who wants to support a budding social enterprise.
Growing Volunteers are asked to commit to a weekly session (Monday or Thursday afternoons), 1pm – 5pm, for a period of three to four months from when you first start. If you are able to commit to a weekly session, we can reimburse your travel (up to £5 per day).
Becoming a growing volunteer means that you will learn how to grow and exciting range of edible and beautiful plants following permaculture and organic principles, meet some amazing people, and help Audacious Veg change the lives of young people.
Audacious Veg is located 5 minutes walk from Hainault station on the Central Line. For more information, check out the website and contact Natalie using the email address supplied below.
Contact Details:
Natalie Szarek natalie@audaciousveg.org +447778092570 More Information
Please mention ConservationJobs.co.uk when applying for this Job!