Heritage Project Assistant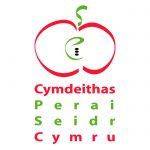 Welsh Perry and Cider Society South Wales £19,000 Pro rata Ad expires in 2 weeks Fixed Term Entry Level, Graduate, Mid Level Part Time
The Welsh Perry and Cider Society (WPCS) is set up to promote and develop the craft cider industry in Wales. To help with this aim, the Society has set up and is delivering, a project that has received funding through the Heritage Lottery Fund in Wales, entitled 'The Heritage of Orchards & Cider Making in Wales'.
Job Title: Heritage Project Assistant
Hours:  24 hrs per week
Location: WPCS Office, Blaengawney Farm, Hafodyrynys, Crumlin. NP11 5AY
Responsible to: Heritage Project Manager
Salary: £19,000 per annum (pro rata)
Contract length: fixed term to 31 March 2018. Position available with immediate start.
Holiday:  25 days plus statutory holidays per annum (pro rata)
Pension:  The employee will be automatically enrolled into the company pension
In delivering this project, the WPCS has an opportunity for an experienced Project Assistant to support the Project Team in the delivery of this major two-year project, set up to the preserve and promote the heritage of cider making and orcharding in Wales.
Specifically, you will be responsible for the provision of project administration duties to assist the Project Manager and the rest of the team in the management of a programme of activities. The programme includes the support of community groups in developing orchards, building skills and the collection of accurate and up to date information required for the monitoring and evaluation of the project.
You will also be required to collect information and build a comprehensive list of Welsh perry and cider fruit varieties. A significant proportion of time will be spent outdoors in orchards, collecting samples for fermentation trials and DNA analysis.
The job will include occasional weekend and evening work for which time off lieu will be offered and we expect a flexible approach to working hours.
A full driving licence and use of car is essential, as travel to meetings and events within Wales and possibly the UK may be required. Travel and subsistence expenses will be reimbursed.
Purpose of the job:
To support the Project Manager and the rest of the team in delivering a substantial project to capture and preserve the heritage of orchards and cider making in Wales. This would build upon the Society's work over the past 14 years to support and raise awareness of the traditional craft of perry and cider making in Wales. To help promote project activities to internal and external stakeholders and the wider public.
Responsibilities:
Provide administrative support for the following work packages:

Supporting community orchards with planting, training, events and interpretation
Build a detailed collection of information on the Welsh heritage cider and perry fruit varieties
General project promotion for engagement and dissemination of results

Maintain Excel spreadsheets and assist in the submission of quarterly claims to Heritage Lottery Fund.
Record and maintain databases of information required for monitoring outputs
Collecting DNA samples and graft wood from orchards around Wales and maintaining records of these accordingly.
Promote the work of the society using a variety of social media packages.
Within reason, carry out any other duties that may arise during the course of the project
Education and Experience:
Educated to A level standard with a good command of English
Essential
Excellent computer skills – at least ECDL or equivalent
Ability to manage a diverse workload and meet deadlines
Full driving licence and use of a car (expenses reimbursed)
Welsh speaker
Desirable
Experience of working on lottery funded projects or similar
Background, interest or knowledge of environmental studies, orchards and wildlife
Experience of monitoring and evaluation
Experience in researching
Ability to work with minimum supervision and manage own time
Must be a team worker
Apply
Application by CV and covering letter, including two referees, to be submitted to the email address supplied below.
The closing date for applications is Friday 7th April 2017
Interviews will be week commencing 24th April 2017
Please provide all relevant information and try to address your application to demonstrate how you match the person specification and how your experience matches the key functions of the job.
Please provide details of any previous criminal convictions (Rehabilitation of Offenders Act applies).
WPCS operates an Equal Opportunities Policy. Please also complete and return the enclosed Equal Opportunities Monitoring Form.
The successful applicant will be required to submit weekly timesheets and monthly travel expense claims.
The successful applicant will be required to complete a 3 month probationary period prior to confirmation of full 12 month contract.
Contact Details:
Shan Rimmer info@welshcider.co.uk 01495240983 More Information
Please mention ConservationJobs.co.uk when applying for this Job!