Human Elephant Conflict Field Assistant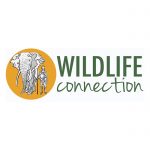 Wildlife Connection Tanzania Ad expires in 1 month Fixed Term, Permanent, Temporary Entry Level, Graduate, Mid Level, Senior Full Time
We accept volunteer applications on a rolling basis. Responsibilities vary according to shifting program needs but include a combination of the following (all necessary training is provided):
Working with local farmers to build, erect, monitor and maintain beehive fences, which are used to protect crops from elephant crop-raiding.
Develop and maintain relationships with local farmers who are using beehive fences; help measure and improve the effectiveness of the fences.
Help develop a cooperative among the local farmers to process, bottle, label, distribute and sell the "elephant safe" honey produced with the beehive fences.
Help to organize environmental education video evenings in villages bordering Ruaha National Park.
Work with Tanzanian staff to develop basic computer skills (ie: using the internet, and working with excel).
Help with outreach and fundraising activities, such as the organization of the International March for Elephants in Iringa.
Help with teaching environmental education to children both in schools, and in informal outdoor settings.
Map elephant corridors and human elephant conflict events using GPS.
Help to develop a growing network of libraries in local villages.
There will be days when you are extremely busy and return to camp exhausted; there will also be days that are slow, when you will need use your own initiative to find things that need doing.  To get the most out of your experience in Tanzania, we recommend you immerse yourself in the culture and try to learn some Swahili while you are here!
Volunteers will also have the opportunity to participate in game drives in Ruaha National Park, for an additional fee.  Ruaha is the largest park in Tanzania and represents one of the country's most biologically rich and ecologically important regions.  You can expect to closely observe elephant, lion, hippo, giraffe, zebra, impala, and sometimes also cheetah and leopard, as well as a great variety of birds and other small mammals.
We have found the most successful volunteers demonstrate a high degree of independence and initiative while on the project, finding ways to contribute rather than waiting to be asked.  If you are so inspired, you will even be encouraged to develop you own small project(s) while in Tanzania, provided it is within the scope of our work and compatible with our mission.  Volunteering with Wildlife Connection represents a unique opportunity to gain experience working with a grassroots elephant conservation and community development project in rural Tanzania.  Your experience will be authentic, and your contribution will be meaningful.
Qualifications:
Above all, you should be adaptable, personable, willing to work hard and use your own initiative, and have a generally positive and optimistic attitude.  A sense of humour doesn't hurt either!
Required qualifications:
Interest in *wildlife conservation, *community development, and *environmental education
Interest in and respect for different cultures
Fluency in English, both written and spoken
Comfortable living in remote areas under very basic living conditions
Preferred qualifications:
Experience travelling or working internationally, preferably in a developing nation.
Logistics
Fee structure:
1 week: $375
2 weeks: $750
4 weeks: $1250
8 weeks: $2200
Program fees cover your accommodation, local transportation, and food in the field.  Please note that all of our facilities in the field are very basic, and higher-end accommodation can be arranged at additional cost.  Volunteers are also responsible for airfare to and from Tanzania, travel visas, transfers and accommodation in Dar es Salaam, medical/evacuation insurance, and vaccinations. We ask that you please wait to submit your application materials until you are sure of your ability to cover these costs.
To apply:
Send a resume and cover letter describing how you meet the qualifications listed above, the reason you are interested in this position, and the time commitment you can make (including rough dates of your availability) to the email address below.
Contact Details:
Hannah Shaw hshaw@thewildlifeconnection.org +255 754336186 More Information
Please mention ConservationJobs.co.uk when applying for this Job!