Inspiring People Leader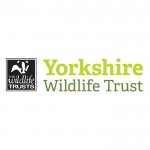 Yorkshire Wildlife Trust Flamborough Ad expires in 4 days Fixed Term Entry Level, Graduate, Mid Level, Senior Part Time
Our marine wildlife is amazing and we want to tell everyone! From the Living Seas Centre the Trust runs regular events from education sessions with local schools to Living Seas Safari boat trips and Seashore Safaris for the public. We are looking for people who can inspire others and help us to deliver these events throughout the year.
You could be taking a group out on a seashore safari and giving some children their very first experience of the sea, introducing them to the underwater treasure trove of nature and igniting their imagination with the fabulous creatures you find there. Or you could be swaying on the waves in one of Yorkshires finest fishing cobbles pointing out to visitors the breath-taking views of Flamborough Cliffs whilst watching sea birds like puffin, gannets and razor bills descend from the sky.
Inspiring People Leader
In this role you will lead these activities, representing Yorkshire Wildlife Trust, and sharing your passion for nature with others providing a high quality visitor experience. You will also lead other volunteers in the Inspiring People Assistant role who will help to delivery these activities.
Tasks will include:
Delivering professional, high standard educational events and sessions to a wide range of people
Lead activities such as Seashore Safari, Seashore Scavenger Hunts and Beach Cleans
Responsible for safety of the group and volunteers
Communicating key messages to the participants
Signing attendees in and keeping an eye on numbers through event
Follow session plans
Perform 1st aid if needed
Organise the room layout, resources and materials for session
Inform Living Seas Centre Manager of any problems / lack of resources.
Ensure all equipment is packed away correctly and rooms are left tidy.
Promote the Trust wherever possible. E.g. Membership, shop, other sites
Meet and greet participants
Feedback event attendance to Living Seas Centre Manager
Commitment: Flexible- we have events and education sessions running weekdays and at weekends. You could help out with half a day a month to a day a week, the choice is yours!
If you would to find out more or have any questions please contact us via email (details below) or click 'More Information'.
Check out our Facebook page and see what you could be involved in!
Contact Details:
Marie Fooks volunteering@ywt.org.uk 01904 659570 More Information
Please mention ConservationJobs.co.uk when applying for this Job!