International Wetland Communications (WLI) Volunteer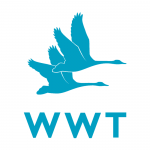 Wildfowl & Wetlands Trust (WWT) WWT Slimbridge and / or home-based Ad expires in 1 week Permanent Entry Level, Graduate Part Time
AT WWT we provide wetland conservation solutions that work in today's society, sustaining both wildlife and people.  We have been working to save wetlands and their wildlife for nearly 70 years, using a successful model of wetland centres in the UK, combined with UK-based and international species and wetland conservation projects.  For the last 25 years, we have been running the WLI programme (Wetland Link International), a support network for wetland centres globally.  WLI works closely with the Ramsar Convention (international convention on wetlands) to deliver its communication and awareness-raising programme.  WLI currently has over 300 wetland centre members from across the globe.
WLI has a manager based at our WWT Slimbridge centre, and works through regional networks across the globe, including the Americas, East Asia, and our Migratory Birds for People Project (East Atlantic Flyway).  Support is provided through regular communication, coordination and cooperation, as well as a central website.  See www.wli.org.uk for more.
We are looking for someone who to work closely with the WLI Global Manager, to build our capacity for support to wetland centres across the globe, mainly through managing our membership, supporting recruitment of new members, and helping with communications across the network.
Who will be responsible for your role?       Chris Rostron, Head of Wetland Link International
Where will you be based?                            
WWT Slimbridge (there may also be opportunities to volunteer from home at times).
How much time will it take?                         Ideally a minimum of 1-2 days per week over at least 3 months, this can be discussed prior to starting placement
What will you be doing?
Communicating with local, national and international partners;
Assisting with the gathering of information & reporting on wetland centres around the world, both on their own activities but also related education / engagement activities;
Ensuring that partner details are correctly recorded and shared;
Updating the website and mailing lists, and using WLI's social media tools (Facebook, Twitter etc).
Carrying out research on requirements of wetland centre members and how we can best support them.
Who are we looking for?
This position will suit you if you are interested in the role of wetland centres in education and awareness-raising, with good geographical and international awareness, and an organised and methodical nature.  Good communication skills and ability to use social media and web-site management would also be an asset.  In particular we are seeking someone with:
Experience of working with partners internationally, and with some language skills (one or more of French, Spanish, Arabic or Chinese would be useful, but not essential);
Understanding of wetlands and their wildlife, and international conservation mechanisms such as the Ramsar Convention;
Understanding of CEPA (communication, education, participation and awareness) activities, and wetland centres;
Good knowledge of Microsoft packages, include Word and Excel;
Ability to organise and update data sets;
Ability to communicate via social media and with some experience of website management.
How will you benefit?
We recognise that volunteering is a two way relationship, and as well as helping us to achieve WWT's aims, we also hope to support you through offering:
An excellent opportunity to volunteer within an internationally important wetland site and support the work of an internationally important conservation organisation;
Develop your knowledge of wetland conservation, international approaches and the diversity of wetlands around the globe;
Practical use of your foreign language skills;
Discount is available in the cafe and shop on the days of volunteering;
Free entry to all WWT wetland centres throughout the UK on presentation of your WWT name badge.
Training opportunities may be offered (mostly 'on the job').
General notes:
There are various options for travelling to WWT Slimbridge. Cam & Dursley rail station is a 3.5 mile cycle or taxi ride away. Unfortunately there is no bus service directly to Slimbridge: the nearest services stop at the A38 leaving a walk through the village to reach us. Ample car parking spaces are available at the Centre, and there may be opportunities to lift share with other WWT staff or volunteers.
We regret that we are not in a position to reimburse expenses incurred for travel to the site. Any pre-agreed out-of-pocket expenses incurred in the course of the role will be reimbursed.
This position is entirely voluntary and is therefore unpaid. Any offer of a volunteer placement is not intended to create a legally binding contract between us and any agreement may be cancelled at any time at the discretion of either party. Neither of us intends any employment relationship to be created either now or at any time in the future.
How to Apply:
Please go to our website by clicking 'More Information' to see details of this role and then complete and submit the online application form.  Please email volunteer.hq@wwt.org.uk if you have any problems with completing the application form.  If you have any questions regarding the role please email chris.rostron@wwt.org.uk
Closing Date: 
Please submit all completed application forms by Friday July 28th.  After this date successful applicants will be asked to come to the centre and meet the team, find out more about the role and discuss availability before being offered a placement.
Contact Details:
Sarah Hall sarah.hall@wwt.org.uk 01453 891137 More Information
Please mention ConservationJobs.co.uk when applying for this Job!