Invasive plant control volunteers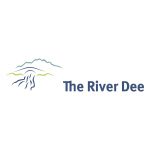 River Dee Trust Aberdeenshire Ad expires in 2 days Fixed Term, Permanent, Temporary Entry Level Full Time, Part Time
Volunteers will be helping the charitable River Dee Trust and River Don Trust to control invasive non-native plants on the river banks of the Dee and Don (Aberdeenshire). Four plant species are being targeted; giant hogweed, Japanese knotweed, Himalayan balsam and American skunk cabbage.
Volunteers will have the opportunity to become trained and certified in pesticide use (PA1 and PA6W training provided). There are also opportunities for volunteering in non-chemical methods, including mechanical removal of plants as well as involvement in surveying and monitoring.
The work is being carried out on the River Urie and Don, from Alford to Inverurie and towards Huntly, and the River Dee from Drumoak to Aberdeen. Volunteers are welcome to work in any of these areas. The control project on the River Dee is in its third year and is showing large improvements in native riparian vegetation, whilst the work on the River Don is starting this year.
Control treatments are planned for May through to October. Please contact us for further information and to discuss the level of commitment you wish to provide.In general, volunteers will be expected to make their own way to control sites.  Protective clothing, including overalls, face protection and gloves will be provided, however, volunteers will need to provide their own stout footwear.
This work is already making a real contribution to the river and riparian environments; join us for the chance to improve our countryside and urban green space.
Contact Details:
Calum Hislop Calum@riverdee.org 01339880411
Please mention ConservationJobs.co.uk when applying for this Job!