Learning & Events Assistant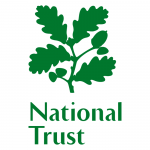 National Trust| Box Hill, Surrey Ad expires in 5 days Fixed Term Entry Level, Graduate Full Time
This position is voluntary but accommodation can be provided as well as training (including Outdoor First Aid.)
We ask for a commitment of 8 – 12 months during which time you will experience working in a busy rapidly growing department, where you will have to think and respond to varied and stimulating situations.  The experience you will gain during you time here will be far reaching and will serve you well in future ventures.  The chosen candidate will have a tailored experience which develops areas specific to them in order that this experience truly helps their forward career progression.
Shrinking violets need not apply!
You will be delivering excellent field trips to students from Reception to A level and will assist in preparation of resources, planning and helping to co-ordinate a vibrant team of educational volunteers.  We will help and support you, as we want to maintain an excellent standard and our good reputation, however you just have to dive in go for it.  We also have some large and small events up here which you will also be involved in the creation and delivery of.
Please email to get a copy of the role description.  You will need to prove your ability to work in this country and an above average command of the English language.
Good luck!
Contact Details:
Catherine McCusker catherine.mccusker@nationaltrust.org.uk 07920 726431 More Information
Please mention ConservationJobs.co.uk when applying for this Job!