Lincolnshire Chalk Streams Volunteer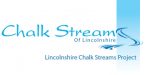 Lincolnshire Chalk Streams Project Louth, Lincolnshire Ad expires in 4 days Fixed Term, Temporary Entry Level, Graduate, Mid Level, Senior Full Time, Part Time
The post holder will work alongside the Lincolnshire Chalk Streams Project staff to support them in the delivery of a Heritage Lottery Fund grant funded project ' Engaging the Lincolnshire Community with their chalk stream heritage'.
Duties will involve helping to organise a week-long chalk stream festival of family activities to run in August, liaising with relevant parties to organise activities and supporting the administration of a poetry competition.
The applicant will ideally have a keen interest in conservation, with good organisation and communication skills. The post holder will need to be competent in the use of standard Microsoft Office Suite programs including Word and Excel.
The placement is for 3 months starting the beginning of June (Mon12th) and finishing the beginning of September (although these dates are flexible). Ideally the candidate will be able to work 9-5 Mon-Fri but this will be discussed at the interview stage. Interviews will take place on Wednesday 7th June.
Send application form and C.V. to the email address supplied below, or by post to Lincolnshire Chalk Streams Project, 3rd Floor Navigation Warehouse, Louth, Lincolnshire, LN11 0DA. Full job description and application forms are available from the website, which you can visit by clicking 'More Information' below. If you have questions please contact the project staff, Ruth Craig or Will Bartle using either the email address or telephone number provided below.
Contact Details:
Ruth Craig chalkstreams@lincolnshire.gov.uk 01522555780 More Information
Please mention ConservationJobs.co.uk when applying for this Job!