Living Landscapes Voluntary Trainee- Outer Humber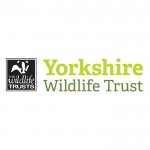 Yorkshire Wildlife Trust Outer Humber, East Yorkshire & York area Ad expires in 2 weeks Fixed Term Entry Level Part Time
Our East Reserves Team working across East Yorkshire and the Vale of York are looking for a passionate individuals to join the team as voluntary trainees to assist staff to undertake practical land management tasks, helping with reserve management planning and assisting with the delivery of volunteer task days.
You'll help with the management of some of our most inspiring nature reserves giving you a broad range of skills across different habitats and further protecting Yorkshire's wildlife.  From sites in the Outer Humber, with its changing coastal habitats of dunes and saltmarsh to a suburban green belt grass land site at Priory fields and further west to Barlow Common that is developing as a diverse woodland and small floristic meadows enjoyed by many.
The role is a mixed between being out on the reserves and in the office; you'll get a great variety of carrying out practical tasks, involvement with conservation grazing and some surveying with staff and volunteers, mixed in with office based tasks such as management planning and general office procedures associated with managing nature reserves, plus inspiring others in conservation of Yorkshire's wildlife and wild places. You'll be out and about much of the time on nature reserves and the office tasks will be based from Kilnsea or Hull depending on what needs doing.
These voluntary trainee posts are part of a wider rolling programme of Traineeships offered by Yorkshire Wildlife Trust – you will be part of a wider team of 20+ voluntary trainees. These placements are for 12 months, 3 days a week and come with a competitive package of a training budget; internal training program and reasonable out of pocket travel expenses.
Closing date: Friday 7th April 2017 9am
Interview date: Monday 24th April 2017 at Spurn
Start Date: May 2017
Contact Details:
Marie Fooks volunteering@ywt.org.uk 01904 659570 More Information
Please mention ConservationJobs.co.uk when applying for this Job!