Manager
Who is Local Ocean Conservation?
Local Ocean Conservation (LOC) is a private not-for-profit organisation based in Watamu, Kenya. LOC is committed to the conservation of special marine areas and endangered species, with sea turtles as the flagship species for healthy oceans. The organisation encourages the sustainable use and management of marine resources for the benefit of future generations and Kenya's marine heritage, through empowerment, education and campaigning.
The name Local Ocean was chosen because our goal is to encourage people to look after their own 'local ocean', creating a chain of sustainably managed areas of ocean. To this end we work alongside coastal communities, and like-minded NGOs, as well as the Kenya Wildlife Service and other applicable government agencies.
Who are we looking for?
LOC is looking for a full-time Manager who has a passion for marine conservation and will guide the work of the organisation according to its mission statement and objectives. The candidate will be highly motivated to drive conservation efforts along the Kenyan coast, especially the Watamu / Malindi area, and work towards developing models for community based coastal conservation which can be implemented regionally. They will be knowledgeable about current coastal and marine challenges faced locally and internationally and have experience of working in the tropics. They will have experience working with multiple stakeholders (including government and community groups) on complex issues. The candidate will also be experienced in managing staff and volunteers from diverse backgrounds. The day-to-day running of the organisation requires the candidate to be able to handle a range of tasks of a technical and administrative nature.
How to Apply
To view the full job description and further information, please visit the "Jobs" section on our website or click here.
Please email your application to applications@watamuturtles.com by 3rd of August 2018.
Along with your CV you should include a motivational letter that indicates why you feel you are the best candidate for this position and how you fit with the person specification for this role.
Please be aware that only shortlisted candidates will be contacted regarding their application.
NB: Our organisation was founded as "Watamu Turtle Watch" and was previously known as "Local Ocean Trust".
Please mention ConservationJobs.co.uk when applying for this job!
Attachments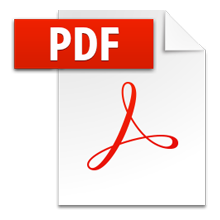 Job Description & Information
Key Information
Organisation:
Local Ocean Conservation
Sectors:
Administration, Biodiversity, Biology, Campaigning, Climate Change, Communication, Conservation, Countryside & Land Management, Ecology, Education, Environment, Fundraising, Human Resources, Marine Conservation, Nature & Wildlife, Policy & Legislation, Research, Sustainability
Application Deadline:
3rd August 2018 at 11:45pm