Marine Station Volunteer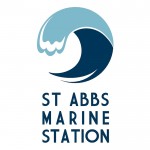 St Abbs Marine Station Eyemouth Ad expires in 4 weeks Temporary Entry Level Full Time, Part Time
The Marine Station
St Abbs Marine Station is a centre for the study of marine science and conservation. Located in the historic fishing village of St Abbs, Berwickshire, UK, it is a fully equipped marine research facility consisting of a laboratory, office space, 275 sq m research aquarium and 100,000 L research mesocosm facility. The station recognises the importance of training the next generation of marine scientists and providing opportunities to conduct research. We work in collaboration with Heriot Watt and Napier University as well as the larger MASTS network.
Position details
St Abbs Marine Station is currently accepting applications for volunteers to work in our research aquarium and laboratory for our busy Spring and Summer periods. We are seeking individuals who are interested in gaining or adding to existing practical experience of working in a marine research facility. Primary duties will be animal husbandry and general aquarium maintenance and upkeep. There will also be opportunities to aid and develop research projects, work in invertebrate larval rearing, carry out fieldwork, sample collection and analysis, and help with public outreach activities. Training will be provided as necessary.
Essential skills and qualifications
Volunteers will ideally be obtaining or recently qualified in a relevant science degree e.g. Marine Biology, though exceptions may be made for people with suitable experience. Volunteers should also have a strong interest in marine life, the environment and conservation and be enthusiastic, responsible and reliable. Applicants must be aged 18 or over.
Hours
We are looking for medium term volunteers available for 1 -3 months, longer placements will also be accepted. Hours of work are negotiable but we would ideally like someone who can commit to a minimum of 2-3 days per week. Hours will be between 9 am – 5 pm, however there may be times when work out with these hours is required. This can include weekend work where suitable.
Travel and Accommodation
Due to the remote location of the facility, access to own personal transport is desirable, but not essential. Daily travel expenses, however, will be covered. We do not provide accommodation but can suggest options used by previous volunteers
How to apply
Please send your CV (2 page maximum) and a short covering letter describing why you are interested in this position, and how it will help you meet your long-term goals to the email address provided. Please include information about your availability and access to personal transport.
Contact Details:
Nicholas Mackay-Roberts nick.mackayroberts@marinestation.co.uk 01890771688 More Information
Please mention ConservationJobs.co.uk when applying for this Job!