Mass Engagement Events Assistant – London Tree Week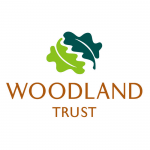 The Woodland Trust London Ad expires in 5 days Temporary Entry Level, Graduate, Mid Level, Senior Part Time
The Events Programming Team work nationally across the Woodland Trust's to deliver mass audience events and raise brand awareness of the Woodland Trust. These events engage and inspire a large audience about the aims and work of the Woodland Trust and aim to engage with them to give us money, time or a voice for woods and trees.
We have four main mass engagement events across the UK. Ideally you will live nearby to one of the locations. In this exciting new role you will have the opportunity to utilise your communication and people skills to work alongside the staff at the event to engage with these large audiences and support our delivery of these events around the UK.
London Tree Week will run from 27th May – 4th June. You will not have to be available for the whole week.
Contact Details:
Please mention ConservationJobs.co.uk when applying for this Job!