Michael Hearn Internship 2017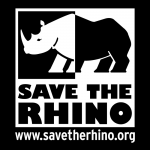 Save the Rhino International London £18,000 per annum Ad expires in 3 days Fixed Term Entry Level, Graduate Full Time
Michael Hearn Intern at Save the Rhino International
13 month fixed-term post, £18,000 per annum
This Internship offers the chance to work in a UK-based fundraising conservation charity as an excellent all-round introduction to the sector. The 13th month will be spent with staff from Save the Rhino Trust in Namibia, one of the field programmes supported by SRI.
Application deadline: 6pm BST on Monday 24 July 2017.
Interviews: Wednesday 2 August 2017, in our office. We can only accept applicants who are available on this day for interview. Please note only successful candidates will be notified.
Introduction to Save the Rhino International
Our Vision
All five rhino species thriving in the wild for future generations.
Our Mission
Collaborating with partners to support endangered rhinos in Africa and Asia.
Our Strategies
To conserve viable populations of rhinos in the wild by:
Raising funds to protect and increase rhino numbers and population distribution in African and Asian range states
Facilitating the exchange of technical support and information between rhino conservation stakeholders
Working with programme partners to develop community participation in rhino conservation initiatives at levels appropriate to each site
Supporting evidence-based demand-reduction work to disrupt and reduce the trafficking of illegal rhino horn into consumer countries
Raising awareness of the challenges facing rhinos, engaging supporters and inspiring positive, urgent action
Together with an enabling strategy:
Measuring, evaluating and improving effectiveness across all areas of our work
Our Staff and Structure
We began fundraising for in situ rhino conservation projects in 1992 and were formally registered as a charity (number 1035072) in 1994. As such, we are governed by the Charity Commission for England and Wales and, like many other companies and charities, our accounts are audited each year.
SRI has a Board of seven Trustees, who are all actively involved in the charity. They meet four times a year to make decisions about funding applications and review the success of past grants, as well as to determine future direction and develop new fundraising initiatives. They review our accounts on a monthly basis. In addition, we have a group of Patrons, who act as ambassadors for SRI and who help in a variety of ways.
We have eight members of staff, including the Michael Hearn Intern, and are based in central London.
Our Fundraising Activities
We raised over £1.7 million in the financial year 2015-16 via on our main income streams: events; trusts and foundations; and other strands such as corporate support, donations, zoos, merchandise, membership, Gift Aid etc.
We are best known for our events. These include the London Marathon, overseas challenges, community fundraising, dinners and parties, and miscellaneous events including lectures.
As well as events, we focus on approaches to grant-making trusts and foundations. We have had great success with this, receiving grants from UK and USA governments and from around 30 European zoos. Many of these are repeat-funders. We also work with a number of corporate partners who support us with fundraising, pro bono support and awareness-raising.
Alongside these are a number of smaller income streams that are extremely important for us: restricted / unrestricted and solicited / unsolicited donations; legacies; a membership scheme; merchandise sales and Gift Aid and VAT reclaim.
Our Grant-making Activities
The funds we raise are used to support projects that address rhino conservation through a number of measures:
Anti-poaching and monitoring patrols, which detect and deter poachers and gather information about rhino ranges and numbers
Community conservation programmes that develop sustainable methods by which local communities can creatively manage natural resources
Environmental education programmes that teach children and adults about the importance of preserving natural resources and address human-wildlife conflict issues
Translocations, so that rhinos from established populations can be reintroduced to former habitats
Capacity building for programmes
Veterinary work, such as the implanting of transmitters into horns, or removal of snares
Demand reduction to try and reduce the consumer demand for rhino horn
Communicating our Work
In order to help us raise money, and so that our supporters know how their donations or grants have been spent, we produce printed and online communications.
Our magazine, The Horn, is published once a year, in October, and carries news from rhino conservation programmes in the field, stories about past fundraising events and trailers for forthcoming ones. We also produce an Impact Report, which has a more formal survey of each financial year's income and expenditure, together with a look forward to the coming year's initiatives.
Our website, www.savetherhino.org, has regularly updated information about the charity; about the rhino species, the threats facing them and the projects we support; about forthcoming fundraising events in which people can participate; about ways in which people can support us; and an online shop.
In addition, we produce a free monthly e-zine, RhiNEWS, which carries stories about rhinos from in situ and ex situ programmes all over the world, as well as news of upcoming events or promotions. We also produce Horn-e-Events, which specifically promotes our fundraising events and activities. We also have a significant presence Facebook and Twitter, both of which are an important means for us to communicate with our supporters.
General Job Description
The Michael Hearn Intern is supervised overall by the Partnership Development Manager and will work with other members of the team on different aspects of SRI's efforts to achieve its objectives, assuming sole responsibility for a number of key tasks as follows:
Events (1.5 days per week), supervised on a day-to-day basis by the Events Manager:
Responsibility for SRI's Virgin London Marathon team, which includes recruiting 50+ Gold Bond place runners and as many "own place" runners as possible; organising team fundraising evenings; providing fundraising and training advice; managing team support on the actual day (Sunday 22 April 2018– please note the successful applicant MUST be available to work on this day); handling all related banking and team administration, including chasing runners for outstanding sponsorship; and finally putting into place the recruitment and advertising for the 2018 Virgin Money London Marathon
Supporting the Events Manager with the organisation and administration of other miscellaneous events as needed
General support (together with other SRI staff) at other dinners, lectures, parties etc.
Fundraising (1.5 days per week), supervised on a day-to-day basis by the Partnership Development Manager:
Responsibility for preparing and submitting proposals to potential donors (individuals, companies, zoos and grant-making trusts and foundations)
Supporting the Partnership Development Manager with prospect research and identification, report and proposal writing, pitching and contract development and negotiation
Administration (2 days per week), supervised on a day-to-day basis by the Office and Finance Manager:
Sole responsibility for: merchandise orders; maintaining stationery supplies; minuting meetings; maintaining office equipment; sections of the website such as the online shop; fulfilling merchandise and membership orders; maintaining the picture library
Supporting the Office & Finance Manager in: banking various forms of income; database management; and admin
One month's office support and field experience in Namibia (approximately September 2018), shadowing Save the Rhino Trust (SRT)'s fundraising and monitoring teams in their day-to-day activities:
Patrol and monitor the rhino range (25,000 sq/kms)
Proposal writing and grant reporting for SRT
Administrative support for SRT
As well as these specific responsibilities, the Intern can expect to take part in team discussions about fundraising strategy, issues arising in rhino conservation, field programmes etc. In addition, depending on the particular skills and interests of the successful candidate, there may be opportunities to develop other strands of work within the charity.
There is a £500 training budget available for the Intern.
The basic responsibilities of the rest of SRI staff are as follows:
Role & Main responsibilities
Director
Rhino range-state programme liaison; Trust and foundation fundraising; Charity governance; Conservation partner relationships.
Managing Director
Management of staff and budget; Demand reduction programmes; Fundraising strategy development.
Partnerships Manager
Corporate and zoo partner relationships; Major Donor relationships; Line management of Michael Hearn Intern and Fundraising Officer.
Communications Manager
Press and PR; Social media; Horn magazine; Supporting community fundraisers.
Events Manager
Events strategy; Large-scale fundraising events; RideLondon100; Supervising London Marathon; Supporting community fundraisers.
Finance and Officer Manager
Monthly accounts; Gift Aid claims; VAT; Membership; Managing office supplies & contracts and maintaining IT systems; Donor thanks and admin.
Fundraising Officer
Corporate and zoo stewardship; Financial support; Admin support; Support for trust and foundation proposals and grants.
Michael Hearn Intern
Managing the London Marathon team; Support for fundraising proposals and grant reports; Merchandise; General charity admin.
Person Specification and Eligibility
This Internship is open to highly motivated school leavers or those graduating from their first degrees in 2016 or 2017. Masters and Doctoral students are not eligible. The applicant must be eligible to work in the UK.
If you are not available for interview in our office on Wednesday 2 August 2017, then unfortunately we cannot consider you for the post.
Since this position is aimed at those new to the conservation / charity sector, we are not necessarily looking for someone with direct experience of such work. However, we do expect that the successful applicant will:
have worked or volunteered throughout recent school or university holidays
have experience of working with Excel spreadsheets, Microsoft Word and databases, email, and be highly IT literate
be able to demonstrate an extremely high level of organisation and an aptitude for administration work
be able to demonstrate an active interest in wildlife and / or environment conservation. Save the Rhino is looking for someone who will really make the most of this opportunity to learn about all aspects of fundraising for conservation, gaining the specialist experience that will aid them to move on to work within conservation, whether in an office environment or in the field
Save the Rhino is a small and friendly organisation. It is an innovative and the office has an informal atmosphere, but at the same time it expects high professional standards of its staff. All members of staff are required to support the work of the others, whether they are on annual /
sick leave or simply under pressure. Enthusiasm, flexibility and an aptitude for hard work will be needed.
Statement of particulars of employment at SRI
Start date: The 13-month contract with Save the Rhino International will commence on Monday 4 September 2017
Job title: Michael Hearn Intern
Place of work: Unit 5, 217 Long lane, London, SE1 4PR
Hours of work: Normal office hours are 10.00am until 6.00pm Monday to Friday, including a one-hour lunch hour, though flexi-hours may be arranged in consultation with the Managing Director
Pay: The salary rate as from 4 September 2017 will be £18,000 per annum. This will be payable in monthly installments, normally on the last Thursday of the month, direct into the Intern's bank account
Pensions: The Intern will be automatically enrolled into a workplace pension on 4 September 2017 unless, on 4 September 2017, the Intern is younger than 22 years old, earning less than £10,000 a year, not already an active member of a qualifying workplace pension scheme with SRI, or working, or usually working, in the UK. If the intern doesn't meet these criteria on 4 September 2017, but does meet them at a later date, SRI will automatically enroll the Intern then
Paid holiday entitlement: 25 days. Incomplete years will be calculated on a pro rata basis
Some evening and weekend working is required. In exceptional circumstances time in lieu may be offered, but this is not the normal case
Absence due to illness: SRI staff are required to telephone the charity before 10.30am any day when they are not able to work due to illness. Absences of five or more days must be explained by a doctor's note
Appraisals: The Intern will have an appraisal with the Partnership Development Manager after the first three, six and nine months' employment and on leaving SRI
Notice period: The probationary period for the post of Michael Hearn Intern is six months. During the probationary period, employment may be terminated by Save the Rhino or the employee with a notice period of one week; thereafter a period of one month. The charity reserves the right to terminate the service of a member of staff without notice or payment in lieu of notice in circumstances of Gross Misconduct
Discipline and grievance: As a first step, if any SRI member of staff feels s/he has a justifiable grievance, s/he should raise the matter with the Partnership Development Manager
How to apply
All applications need to be received by 6.00pm BST on Monday 24 July 2017, by email to the email address supplied below.
Applicants should submit:
A CV, which should demonstrate the skills, aptitude and experience outlined in the person specification, together with contact details and the names and addresses of two referees
A covering letter, which should say where you saw the advertisement and explain why you want this position
Failure to provide this information will result in immediate disqualification.
Short-listed applicants will be invited for interview on Wednesday 2 August 2017
If you have not heard from us by 6.00pm BST on Wednesday 26 July, you should assume that you have not been selected for interview
The interview process will last an hour, and will consist of a verbal interview with three existing members of staff followed by a couple of short IT tests
Referees will only be contacted after a job offer has been made
Please note that due to pressure on staff time, unsuccessful applicants for interview will not receive a reply. Detailed feedback will be offered to candidates who were interviewed but who were not offered the post. Please do not phone or email SRI to ask for additional information (please refer to our website instead), or for feedback on individual applications
Thank you very much for your interest in this post. We look forward to receiving your application.
Contact Details:
recruitment@savetherhino.org More Information
Please mention ConservationJobs.co.uk when applying for this Job!