Nature Reserve Voluntary Trainee Lower Aire Valley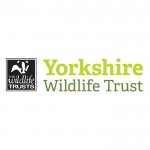 Yorkshire Wildlife Trust Leeds Ad expires in 5 days Fixed Term Entry Level, Graduate Part Time
The Yorkshire Wildlife Trust and Leeds City Council are working in partnership to create wildlife enriched areas on Leeds City Council land. The Reserves Officers carry out a varied and important program of both field and office work, in order to create and protect high quality habitats for a range of wildlife across Yorkshire. Our voluntary trainees have become an invaluable addition to our reserves teams, thus further enhancing and protecting Yorkshire Wildlife Trust's nature reserves.
The role is based predominantly in Leeds, with both the office and tool store accessible off the ring road. The office is at Farnley Hall, Farnley, Leeds, LS12 5HA and the tool store is at the Red hall Estate, LS17 8NB. The trainee will need to be able to get to both of these locations.
The nature reserves are all found near Rothwell, Kippax and Garforth so there will be good transport links to the sites.
You will gain skills in:
carrying out habitat management activities such as scrub clearance, ragwort pulling, livestock management, fence and gate repairs and rubbish removal and a variety of other jobs.
supervising (with support and training) local volunteers and groups to manage sites and carry out conservation tasks.
preparing and supervising contractors
researching, writing and developing management plans
writing funding bids, fielding queries, as well as other reserves administration
Assisting with organising and leading events and helping with educational activities.
Ideally, applicants would have access to a car as they will need to travel to sites across the area, not always on a public transport route. This is a 12 month placement, 3 days per week. and comes with a competitive training budget; a varied internal training plan and a contribution towards travel expenses.
Closing date: Thursday 1st June
Interview date: Monday 19th June
Start date: July 2017
To apply please use the link on our website or email at the address supplied below.
Contact Details:
Volunteering Development Team volunteering@ywt.org.uk More Information
Please mention ConservationJobs.co.uk when applying for this Job!