Nature Reserve Voluntary Trainee West Yorkshire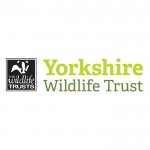 Yorkshire Wildlife Trust West Yorkshire Ad expires in 2 weeks Fixed Term Entry Level, Graduate Part Time
Across West Yorkshire Reserve Officers and Assistants carry out vital practical conservation tasks, leading volunteer groups and carrying out office-based reserve management to enhance and protect nature.We are looking for two Voluntary Trainees to assist with these tasks and gain experience in practical habitat management.
The role will be split between office based tasks and practical habitat conservation work on various public nature reserves throughout West Yorkshire. Time will be spent carrying out habitat management activities such as scrub clearance, ragwort pulling, livestock management, fence and gate repairs and rubbish removal amongst a variety of other jobs. Tasks often involve working with local volunteers to manage sites and part of the role will include leading volunteer groups in practical activities.
Office based work will include researching, writing and developing management plans, preparing and supervising contract works, writing funding bids, fielding queries, as well as other reserves administration.
This role is for 12 months, for 3 days a week and comes with a competitive training budget and travel expenses and based at our Stirley Community Farm near Huddersfield.
Please see our website for more information, role description and application form. Completed application forms should be emailed to volunteering@ywt.org.uk.
Contact Details:
Volunteering Development Team volunteering@ywt.org.uk More Information
Please mention ConservationJobs.co.uk when applying for this Job!