Nordic Walk Leader Volunteer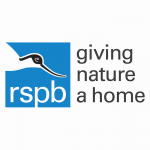 RSPB Rainham Marshes nature reserve Essex Ad expires in 4 days Fixed Term, Permanent, Temporary Entry Level, Graduate, Mid Level, Senior Part Time
Why we want you:
We are looking for volunteers to help our brilliant new Active in Nature scheme as a Nordic Walking Leader.
We are looking for people to lead walks out amongst the beautiful wildlife at the reserve, chat to people about the RSPB and have fun!
Our Active in Nature scheme is encouraging people to get outdoors and get active – here at Rainham Marshes we hire out bicycles for people to explore along the River Wall section of the reserve, climbing boulders, running club, yoga, Nordic walking and more! We want our visitors to enjoy the fantastic opportunity to take in the sights and sounds of the reserve from different angles – whether on top of a climbing boulder or from exploring along the river wall on a bike and adventuring further into neighbouring valleys. These experiences will give participants the opportunity to see a wide range of wildlife including seals along the Thames River, lapwing soaring above the reed beds, marsh harriers hunting over the reserve and a variety of insects residing in the vegetation – and we would like you to help us!
We need some help delivering our Nordic Walking scheme by leading our regular walks and helping us to promote Nordic Walking at Rainham Marshes.
Don't worry we will show you how we do things, you will get the chance to work with other people and we can train you! If you are already an experienced Nordic Walker – brilliant! If not, we can give you some training.
Nordic Walking is fast becoming the 'go to' health and exercise regime for many people of all ages across the country. Nordic walking is a full-body exercise which improves posture, is easy on the joints and suitable for all ages and fitness levels.
What's in it for you:
The beautiful great outdoors and wildlife at Rainham Marshes, the view, the people, the cups of tea (or coffee) and having fun!
You'll get to meet new people, try new things – and if you would like some training, we can do that too! You will also get the chance to help out in other areas on the reserve too if you fancy.
You'll get to meet lots of amazing people from fellow volunteers, staff and reserve visitors, and helping us keep Rainham Marshes a special place.
Notes:
Time commitment: It's flexible – what ever you can give would be great! We have Nordic Walks every Sunday but you can be flexible around what you are able to do.
If you like talking to people and being outdoors then this is the role for you!
We'd reimburse you for any out of pocket travel expenses and ensure you're supported fully in your role.
Contact:
Jen Blake, Active in Nature Development Officer – See contact details below.
Contact Details:
Jen Blake jennifer.blake@rspb.org.uk 01708 899847 More Information
Please mention ConservationJobs.co.uk when applying for this Job!