North Cave Wetlands Reserve Voluntary Trainee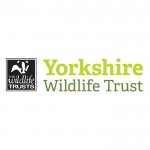 Yorkshire Wildlife Trust North Cave Ad expires in 3 weeks Fixed Term Entry Level Part Time
We are looking for a trainee to assist our Reserves Programme Manager based in Hull to carry out practical conservation tasks, lead volunteer groups and assist with general reserve management work at North Cave Wetlands. If you would like to gain first-hand experience in practical conservation techniques and learn from our skilled and knowledgeable staff this role is perfect!
The role will include practical and office based tasks, with the majority of time spent in the field, gaining experience in habitat management activities – this includes for example, scrub clearance, wetland creation, invasive species removal, fence and gate repairs, clearance operations, ditch works, livestock management and a variety of other tasks.
If you love being outdoors and in the thick of nature and like working as part or a team, we'd love to hear from you. This role is for 12 months, 2-3 days a week and comes with a competitive training budget and travel expenses. The role be predominantly reserve work at North Cave Wetlands with some office working in Hull.
Closing date: Friday 8th September 9am
Interview Date: Wednesday 20th September in York
Start Date: October 2017
Contact Details:
Marie Fooks volunteering@ywt.org.uk 01904 659570 More Information
Please mention ConservationJobs.co.uk when applying for this Job!