Northern Living Landscapes Voluntary Trainee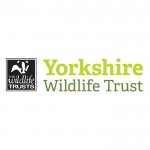 Yorkshire Wildlife Trust York Ad expires in 2 weeks Fixed Term Entry Level Part Time
Yorkshire Wildlife Trust seeks to create 'Living Landscapes' in which wildlife can thrive. Within our Northern region we manage 30 nature reserves, as well as several exciting projects. Protecting these living landscapes takes time and effort and our living landscapes staff benefit from the help and support of trainees to make our vision a reality, whilst providing a first rate training and development opportunity for people wanting to focus on a career in nature conservation.
The role of the Living Landscapes trainee is to support and be involved in the management of conservation projects and nature reserves in North Yorkshire. Working alongside a team of knowledgeable staff, you will help in planning, development, and the practical delivery of this work. As part of this role you will gain experience working on river restoration projects including the River Wiske.
The role is for 3 days a week, for a duration of 12 months and comes with a competitive training budget and travel expenses. The role will be based at our York headquarters.
Application deadline: Wednesday 6th September 2017 9am
Interview Date: Tuesday 19th September in York
Start Date: October 2017
Contact Details:
Marie Fooks volunteering@ywt.org.uk 01904 659570 More Information
Please mention ConservationJobs.co.uk when applying for this Job!