Northern Reserves Voluntary Trainee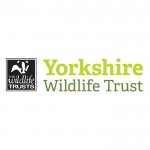 Yorkshire Wildlife Trust Pickering Ad expires in 3 weeks Fixed Term Entry Level Part Time
Our North eastern Reserves Team working across sites in the North Yorkshire Moors, Pickering and Scarborough areas are looking for a passionate individual to join the team as a voluntary trainee. You'll assist staff to undertake practical land management tasks, assist with the delivery of volunteer task days and help with reserve management planning.
You'll help with the management of some of our most beautiful nature reserves giving you a broad range of practical skills across different habitats and further protecting Yorkshire's wildlife.
This role will involve a variety of outdoor practical conservation tasks on nature reserves as well as office-based work, this will give you the essential background knowledge and understanding to enhance the practical side of the role.
The role is for 3 days a week, for a duration of 12 months, with a training budget to be agreed with your supervisor. You will also have access to our internal training programme and we will provide travel expenses of up to £10 a day.
Application deadline: Friday 8th September at 9am
Interview Date: Monday 18th September in York
Start Date: October 2017
Contact Details:
Marie Fooks volunteering@ywt.org.uk 01904 659570 More Information
Please mention ConservationJobs.co.uk when applying for this Job!